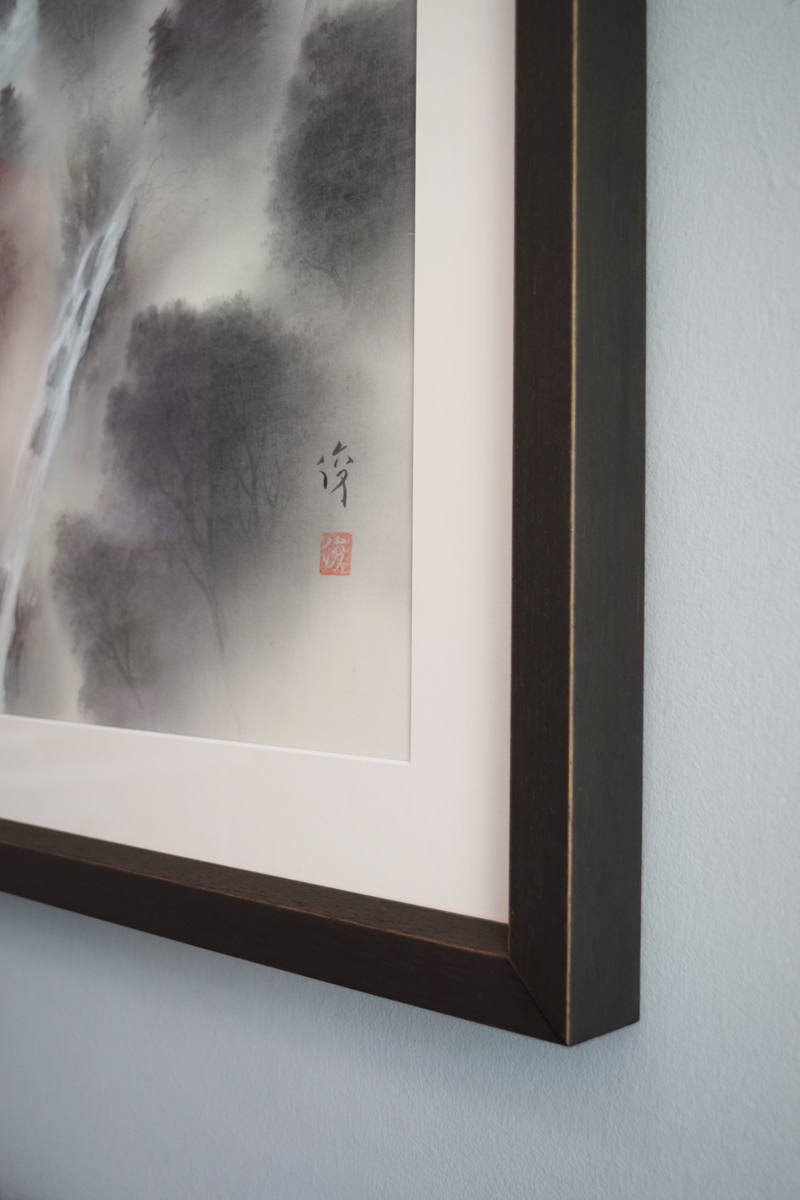 Dear Person With Naked Art,
My mother went to Japan six months ago and brought me back a glamorous Japanese screen. It's a beautiful, mysterious scene painted delicately on paper. When I got it it was mounted on this silk scroll, which is a traditional way of displaying this type of painting. It looked like this:
Turns out I'm not a big scroll guy. I don't know why, I'm just more a fan of art that's in a simple frame. Especially as I'm getting ready to move into Orcondo, which is very minimal and very modern. I've always been a fan of Japanese art – they were doing beautiful abstract work hundreds of years before the rest of the world and I love the sophistication of the way traditional Japanese painters render trees and nature. But yeah, that scroll made me want to jump out the window.
And then Aaron Brothers came knocking on my door. Well, not really. They came knocking at my email inbox, asking if I'd like to participate in their What Would You Frame campaign. Basically, the whole point of this is to encourage people to be creative and frame things that might be a little traditional and out of the box. I'm a huge fan of this, because framing can give an object importance and make it easier to keep it safe from dust and sunlight. That was one of the main reasons I wanted to frame this painting. Just sitting bare in a hallway, the scroll can get dirty and faded. Behind UV glass, it's a lot safer from dirty fingers trying to touch it and beating sunbeams.
One of my favorite parts of the consult at Aaron Brothers was that they do a little render for you to see exactly what your piece will look like in its new frame. They have like 400 mat options and 700 frame options so it can be overwhelming, but luckily they employ a bunch of frame nerds who will help you figure out what frame is best for your art.
I actually took a lot of different art there, because I wasn't sure what I wanted to frame. But I fell in love with the frame combo that went along with the Japanese scroll. Here's what the finished product looks like in my apartment (which I'm so over, BTW, and ready to move into Orcondo).
The framing expert and I chose a very simple dark wood frame and a cream colored mat to go with the warm color of the art. Something I've heard time and time again from framers all over is that you frame for the art, not the house. Best case scenario, you frame things so they match the art AND your decor like we did here.
In other news, I'm obsessed with this cute little orchid and blush pink pot from CB2. A lot of people think orchids are just for old ladies, but I think they're for everyone. Yes, they are kind of 80s, but they still deserve your love.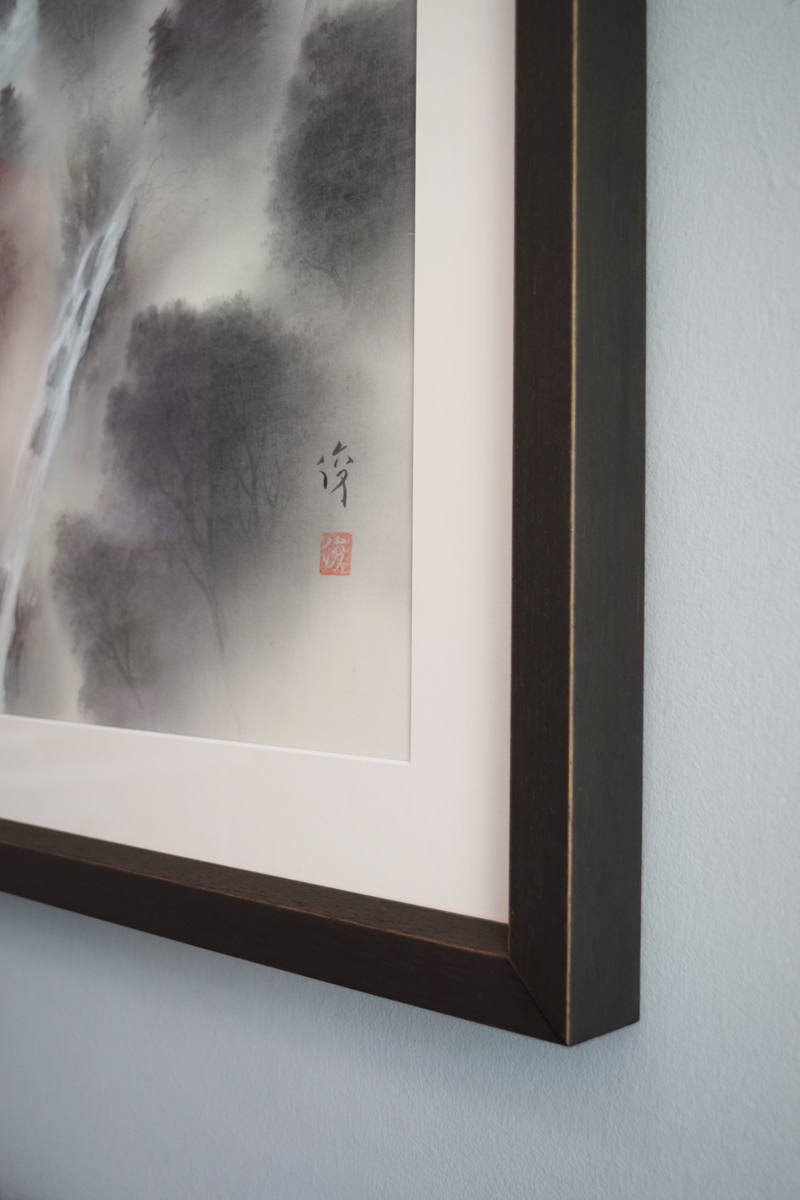 You may remember the pine cone lamp from a makeover I did long, long ago…
Framing this Japanese painting definitely made me hate my apartment 70% less. Even though it still drives me crazy to wake up to the world's loudest trucks driving down Laurel Canyon Boulevard (why haven't they invented a quieter truck yet???) and people screaming outside my window for no reason. Anyway, it's always exciting to have new art in your house to give you life and remind you of all the beauty in the world.
Love,
Orlando
PS! Now it's your turn. Aaron Brothers is doing a giveaway and wants to give you a $200 gift certificate so you can frame whatever you want. You just have to share a pic (on Twitter and/or Instagram) of something you'd like to frame, tag me, and use the hashtag #WhatWouldYouFrame to be entered. I'll be choosing a winner July 31. Oh, and my handle is @mrorlandosoria on Twitter and Instagram, so tag me there.
Disclosure: I received product free of charge from Aaron Brothers in exchange for this review. The viewpoints and opions expressed are genuine and my own.