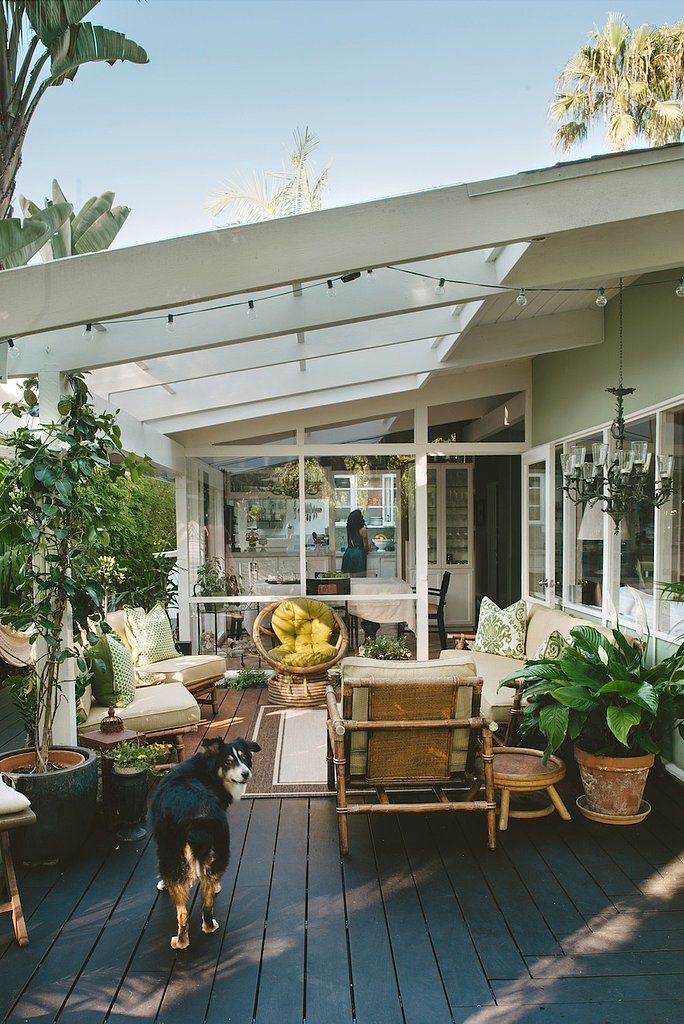 Dear Reader,
Do you have a big outdoor space that is just DYING for a makeover? Me neither. Because I am a poor, apartment-dwelling fool and the closest thing I have to an outdoor space is the window ledge I sometimes stand upon because I am so upset about not having an outdoor space. Thus, you can imagine my confused outrage when I was approached by Del Mar to enter into their outdoor space design challenge. Now I know what you're thinking. You're all "GAG ME WITH A SPEWN THIS IS A TOTALLY LAME SPONSORED POST" but it's totally not. I am not getting paid anything to do this challenge. I actually lost money on it so DEAL WITH IT LADIEZ. Del Mar furnished me (and two other Glamourbloggers) with a fan and $800 to buy stuff for the makeover. I ended up spending more because the space I chose to makeover is at my parents' house and I am a REALLY GOOD SON (after you see the transformation you'll wish you'd birthed me).
Okay so I lied. I am getting paid. PAID IN LOVE. There is nothing more fun than taking your mom shopping and buying her stuff so I guess that counts as payment.
The only rule in the challenge was that I had to use the fan outdoors. Which at first sounded difficult then I realized that outdoor fans are actually kind of glamorous and fun. This is what the fan looks like:
And here's what my parents' deck looks like. Before you get all grossed out by that wall color don't blame them for it. They moved in recently to a flipped house and the flipper made some interesting (read: cheap ass and tacky) design decisions that they are slowly fixing. One of them was painting the outside of the house the color of really ugly Maybelline foundation.
And now I'd like to go on a little rant about flippers. You know, people who take cheap ugly foreclosures, fill them with builder grade garbage, and then finish everything off with stainless steel appliances and granite countertops and TRICK EVERYONE into thinking they did something sophisticated? Those people. I wish they would all die in a fire.
The outdoor space in question is right outside the kitchen. Previously, it was super dark and depressing because the flipper painted everything brown. The paint, mixed with the corrugated metal roofing, made the whole thing look trailery and gross.
My goal with the space was to make it look more unified with the bright, happy interior of the house.  The house itself has great lines, tall ceilings, and a ton of natural light. It sits up on a hill on the outskirts of Santa Rosa, in glorious Sonoma County and has a 1970s modern vibe (though some obnoxious neo traditional accents have been added to it over the years, slowly being removed).
INSPIRATION PHOTOS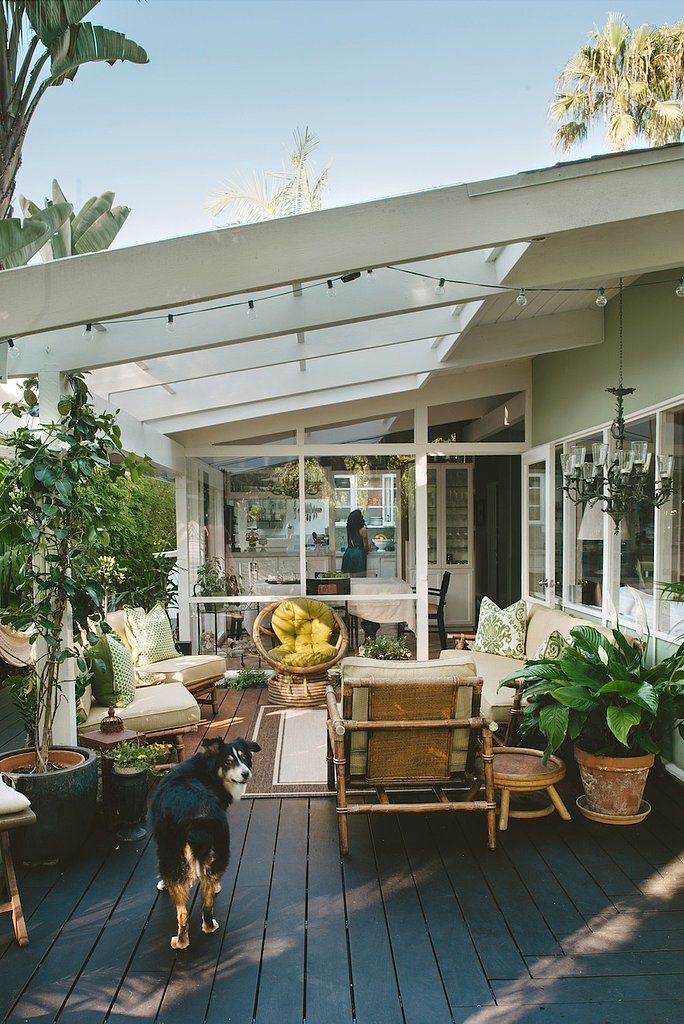 I love the casual, eclectic vibe of this image. Totally up my parents' alley.
My mom probably would have liked something with this crazy color situation, but I hate orange so that was out of the question.
I liked this space because it seems to have the same "Wait are we inside or outside?" kind of conundrum my parents' deck has.
This was my color inspiration. I just love how sophisticated and spare it is.
So yeah, that's the situation. I have that ugly ass brown deck, a fan, and $800. Can I save my parents deck from being all dark and trailery? ONLY TIME WILL TELL.
Don't be a deck. Come back next Friday to find out.
Love,
Orlando
CLICK HERE TO READ MORE ABOUT THE DESIGN CHALLENGE