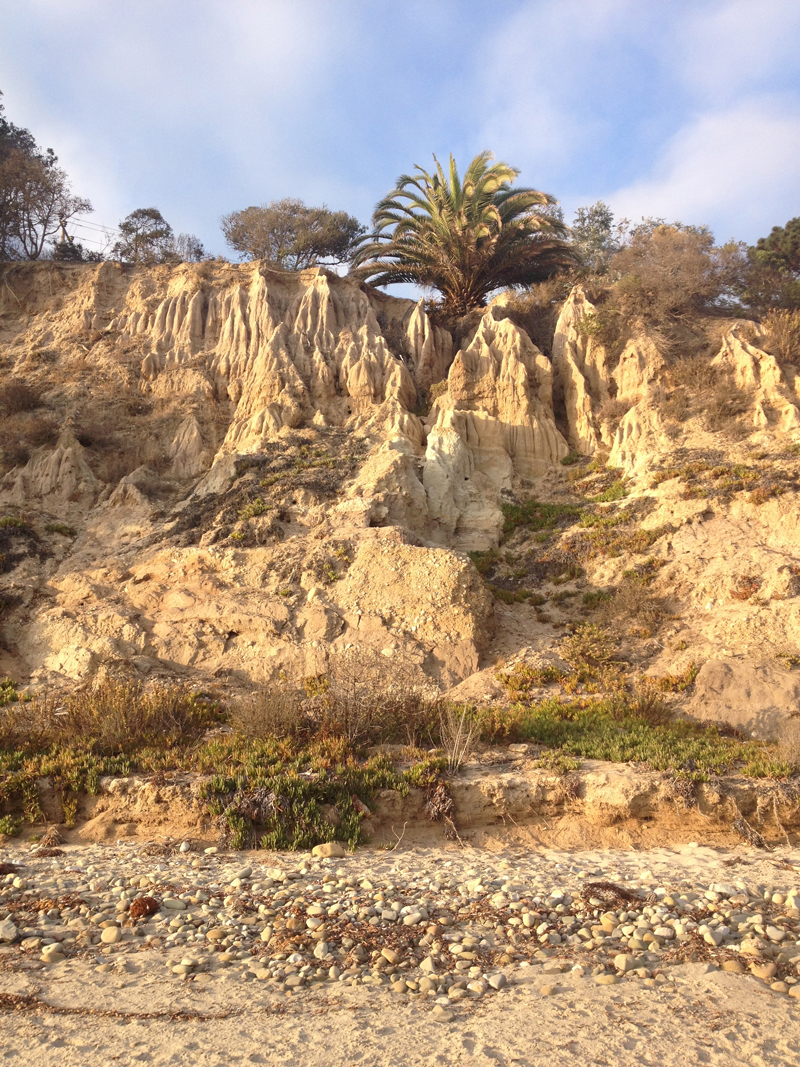 Dear Diary,
I woke up on Sunday with ants in my pants and the sense that I needed to do something with my day. I knew I needed to go to the plant nursery to get plant potted in the glamourpot my friend Matthew gave me, I knew I wanted to drink a coffee, and I knew I wanted to stare at the ocean. So I decided to hop in the car and drive up to Santa Barbara because, why not? You only have one life. And if you spend it waddling around Los Angeles like a bozo, eventually you'll get bored and want to gouge your eyes out with a dull Hello Kitty pencil. I enlisted my friend Nathan to come with me for this adventure.
Our first stop was State Street, where we ogled Spanish Revival Buildings and searched all over the place for a Mexican Restaurant that ended up being closed.
We saw this terrifying doll at Antique Alley. I'd like to meet the person that made this. And ask them what they were thinking. Seriously. I thought I had issues.
I forced the poor people at 7 Day Nursery to pot this succulent for me. I didn't even have to get my hands dirty. EVERYONE WINS! Except for them I guess.
We stopped by the Old Mission Santa Barbara and wandered around. A fun fact about me is that I am obsessed with California Missions. There's something about them that's just so innately Californian. Classic Spanish style because they actually were, like, Spanish.
My favorite part of the Mission was these beautiful sculptures (the ones shown are by Bruce Wolfe). All the missions have these lovely statues, but I'd never really noticed how, um, intense they were. I mean, check out that gaze. That eye contact. Taken out of context it kind of just looks like a Brokeback Mountain moment…
And don't even get me started on this guy's body. Like what amazing GNC supplements does he take? What gym does he go to? Does he have a personal trainer? That girl's all "Hay boy wanna go on a date?" And he's all "Gurl, you think I'm straight with a body like this?" (Please note that I'm not religious so I have no idea who these figures are… I apologize if it's, like, Jesus and his mom or something).
I love this guy. He looks just like Paul Newman, the most beautiful man in the history of time. Gimme that statue!
The wayfinding at the Mission is pretty adorable, little Friars pointing you in the right direction.
Um, hi weird sculpture from my nightmares.
If you've ever wondered where I live, here it is. The poor box. That's my house.
After the Mission we fled down the 101 to  the beach. Whenever I see a sign for the 101 the theme song to The OC starts playing in my head and I imagine that I'm a cracker gangster from Chino who is going to move into a fancy house and steal all of Rachel Bilson's money. That's what happens on that show, right? In other news, is it offensive when white people call other white people crackers? I hope not. It may just have become my new favorite thing…
Speaking of crackers, here I am on the beach acting super crackery. Oh my god why can't I stop saying cracker? Cracker. Ahhh!
And here's my friend Nathan playing with a stick.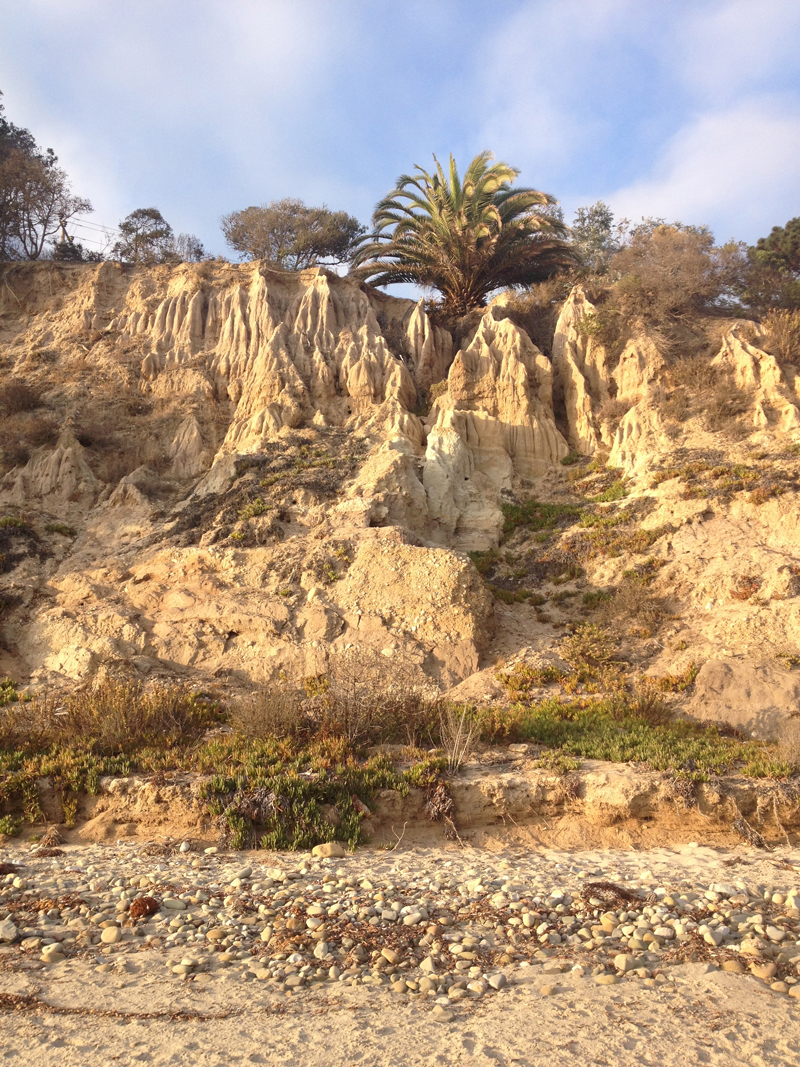 Nathan put his Jack Purcells on a rock and it was such a good product shot that I couldn't resist. I have these in white, but now I want the grey ones.
The sunset if California is magic. If you've never watched the sunset over the Western ocean, you must. Also, whatever you have planned for this weekend drop it. Instead, get in your car (or on a train [or on a bus]) and go somewhere pretty that's nearby. Don't bother with making hotel reservations or making a big ordeal out of it. That will ruin it. Just fly out the door and go somewhere fun. And take a cracker with you. They're a hoot!
Love,
Orlando
PS: Writing assignment – Are you offended by the word "cracker"? Seriously tell me, in 500 words or less, in a comment. Why or why not? I asked like all my friends and they all gave me different responses so I can't tell how offensive this term is. Also, I don't know why I find it so funny. I heard it used by Gabby Sidibe on American Horror Story recently and it cracked me up. I shouldn't be allowed to watch TV. Anyway, what do you think? Okay or not okay?