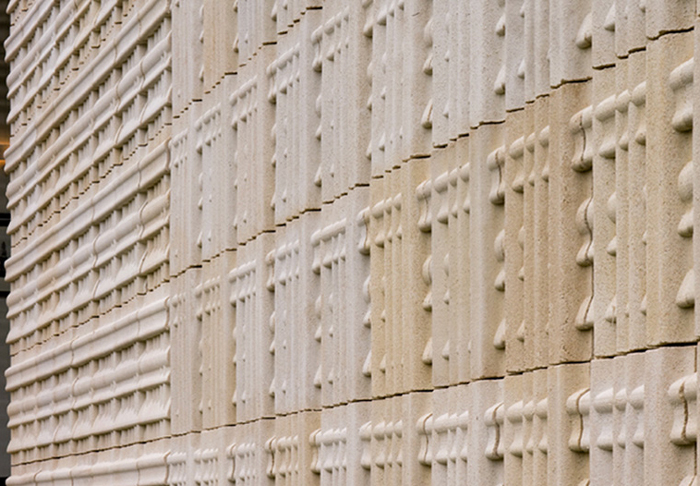 Dear Michael Haverland,
I'm obsessed with your architectural projects and have embarked on a series to expose them to the world. This week's feature is the glamourous Waterfront House in East Hampton, New York.
I love myself a giant window, and so this house is just what the doctor ordered. I love how simple and graphic the design of the exterior is.
I am fascinated by these sculptural cast bricks on the exterior. And by "fascinated" I mean "confused." And by "confused" I mean "worried." And by "worried" I mean "angry."
That I'm not laying by this pool right now, sipping a lemonade, makes me feel like I have made only bad decisions in my life.
Everything in this room is right. Including the too-many pillows on the built-in.
There are three chairs in this room and I want ALL of them.
Can you imagine the glamour of waking up in that bed? Sunbeams glittering into your eyeballs, awakening you from your slumber, in which you dreamt about how luxurious your bedding was?
More of these crazy texture-bricks. They are super Frank Lloyd Wright, but they confound me. I guess they are cool. Or not. What do you think? HALP!
I've always dreamed of living in a house that looks like Lincoln Center, so that at night I would get confused and think I was going to see an opera whenever I went outside.
So there you have it. Waterfront House. Take me to there!
Love,
Orlando