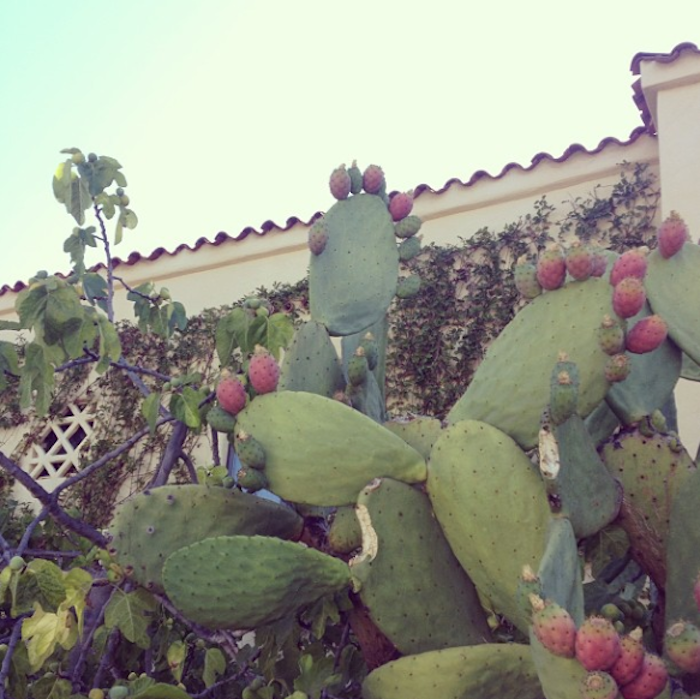 Dear California,
I've been enamoured with you ever since I left you at 18 and spent all those years on the East Coast yearning to move back. Every day here is chock full of beautiful things to discover. Sometimes, I wake up, palm tree swaying outside my window and just think to myself "How many wonders can one cavern hold?" California. She's got everything!
This week took me on a glamourously lonesome trip to Ojai: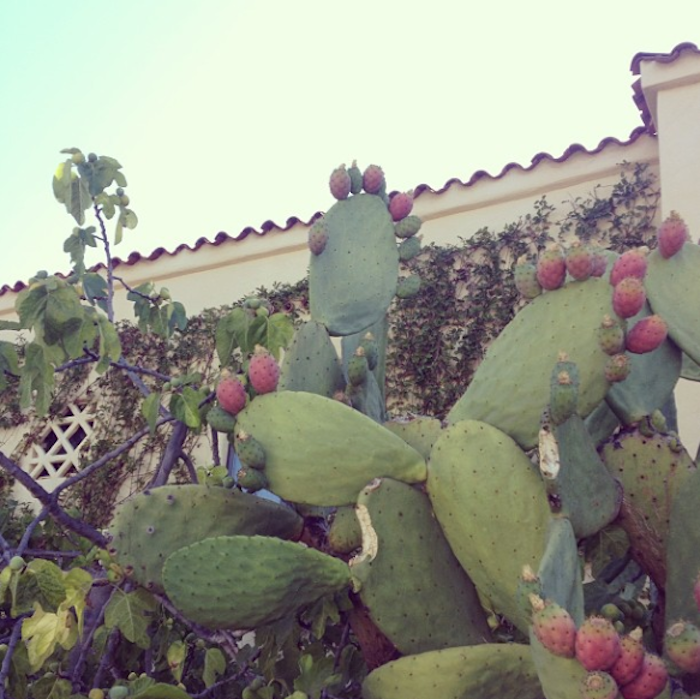 My La Habra Heights Clients. I did a totally fun, hand-painted feature wall in their kids' playroom. Now I kind of want kids so that I can do this for them. So adorable and my clients were stoked.
I snagged this new, extremely beautiful Pucci book from Taschen. After ogling it in the store, feeling how beautiful its silk cover was, and looking inside to see what an amazing history that company has, I had to have it.
I'm in love with this house near Runyon Canyon. It's a cute little Spanish style house with a Jag in the driveway. I want that life, like, right now.
I'm sort of getting worried that I've started to have a few too many Weirdo-Boy from American Beauty moments lately, but I was totally enthralled with the sun setting on these yucca plants at Runyon. If you live in LA, you get kind of sick of people Insta'ing yuccas at Runyon so I felt like a total stereotype taking this picture, but I had to. Just too pretty to leave undocumented. Like your face.
I spent last night with a friend at the Yamashiro Farmers Market. Which is really more like a food truck trailer park (in a good way) than a farmers market (I saw not one produce stand). You can grab a nice meal at food trucks (including Heirloom LA and Coolhaus) and then sit and look over the city and talk about the future, the past, and your deepest fears. I forced my friend Earl to come with me and we drank a bottle of wine with a straight couple whilst gabbing about gay dating. It was delightful!
So there we have it. Me waddling around all over town acting like a too-emotional high school weirdo, obsessing over how pretty everything is all the time. If you want to follow my Instagram in real time, check out Hommemaker on Instagram.
Love,
Orlando