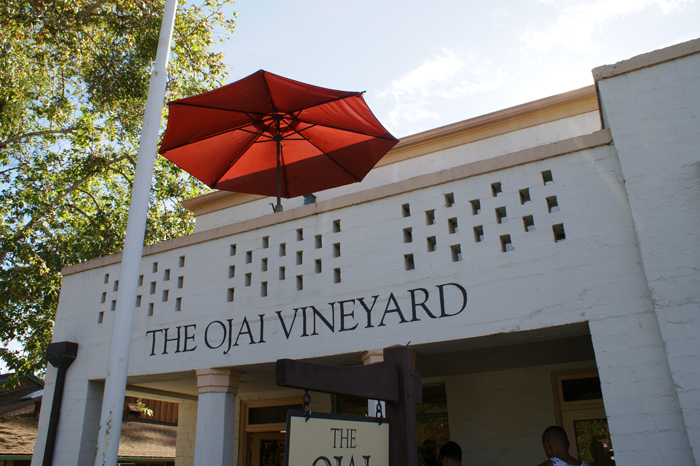 Dear Diary,
My friend Evan had a birthday party in Ojai this past weekend. At his aunt's uberglamourous Ojai estate. I went because I wanted to celebrate Evan, but also because I'd never been to Ojai and was always curious what it was about. My only impression of it comes from Real Housewives and Brothers & Sisters. It turns out it's a totally cute place in the middle of nowhere. Which is the exact kind of place I like.
The weekend was filled with glamorous pooltimez, drinking, and laughing whilst staring into each others eyes, loving (this creeps out my friends but I'm totally fine with it). The landscaping around the house was beautiful and the whole scene was just dripping with Californian glamour, wine pouring, glasses clinking.
We brought along our drink holders from Summertramp. Mainly because they are the most important discovery we have ever made.
Someone brought this totally amazing tee from RVCA, which I wanted to steal because it's the coolest thing I've seen since that flamingo cup holder from Summertramp.
I love succulents, so I found myself ogling them the whole time, along with all the beautiful topiaries that were all over the property.
This glamourbell is how Californians call their gorgeous children to dinner:
I was happy to run into my famous writerfriend Aaron, whose recent book Rapture Practice is doing crazy well and who I could not be more proud/envious of.
Dinner was beautiful and being around Evan's wonderful, loving family was totally Chicken Soup for the Heartbroken Gay's Soul.
I woke on Sunday morning, before everyone else, and got sad because I missed my ex boyfriend. Like me, he's an early riser, the only other one in our group of friends who would go exploring with me early in the morning, checking out all the cool houses in the area, fantasizing about living in them. So I went on a walk alone. Ojai is a magical place, with mountains in the distance and gorgeous, tall trees that remind you of how tiny you are and how vast and lovely the world is.
I loved this giant tree next to this 60s house. I want to live in there.
The town of Ojai is pretty adorable. Lots of cute little shops and wineries. I grabbed a cup of (totally gross) coffee and wandered around the downtown by myself, receiving more than a few sideglances from locals for wearing a hot pink sweater, palm frond hat, and flip flops.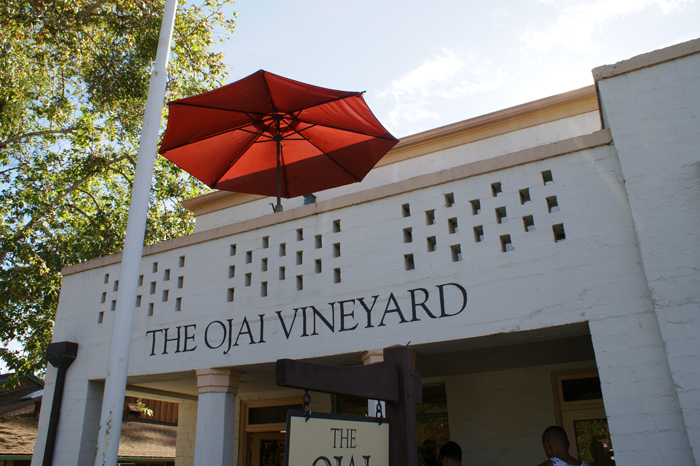 I found myself obsessing over the indented typography on the front of The Oaks at Ojai. So beautifully done.
Also squeezably adorable was the Ojai Valley Museum, which looks like a California Mission.
Ojai has an awesome mid-century supermarket, complete with a sign that uses a gorgeous font.
Not sure what this is, but I like to pretend it's the real location of glamourcollege Art Center College of Design.
Finally, the vibe of the whole little town can be summarized by this cute sign for the library. Oh that I were that naked dude, reading alone on a perch…
Evan's magical birthday, my lonesome wandering/pondering, and the hours spent with friends made this trip to Ojai exactly what I thought it would be. Relaxing and beautiful.
Love,
Orlando