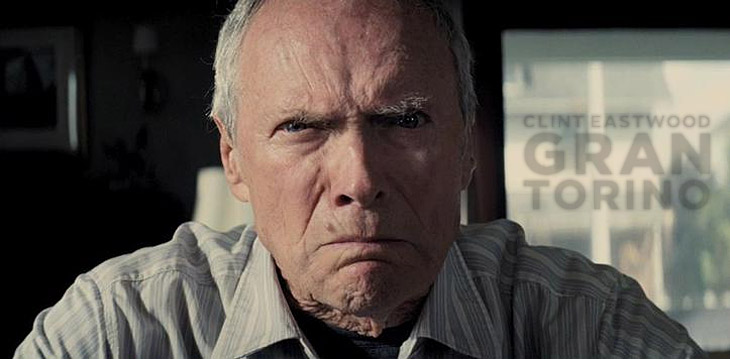 Dear The Person Doing Me The Favor of Reading This Blog,
Perhaps you have noticed I have been gone. Where have I been, you ask?
Here's a hint (in the form of a card I received in the mail from The Blake Wright):
Yes, my relationship is over. The relationship I waited my whole life for, since I came out at age 15 is through. And I'm like totally a disgusting mess.
I don't really know why I am telling you this, except for that I feel this need to explain myself. Like why I'm acting like such a weirdo all the time. Why I haven't had it in me to write for a month. The strange part about breaking up with someone is how big a deal it is, even though it seems like something only dumb teenagers talk about at the mall. Hearing other people talk about their ending relationships often seems stupid and trivial and superficial and overly dramatic.  When you experience it yourself, it feels like somebody very important to you has died. This break up has been particularly disorienting for me. I lived with my boyfriend for 1.37 years and he was my life. Hommemaker isn't just a name, it's kind of the way I am. I live to clean up after people and do their laundry and be domestic. I live for time at home and spending that time with someone you love makes it all the more meaningful. For some reason my spirit animal is an oppressed 1950s housewife.
When you lose someone you love, the person you love the most in the world and spend all your time with, it feels like you're losing a part of your body. Like a huge chunk of you is missing. Thus, when I go out in public I expect people to notice that something is disastrously wrong with me. Like I expect the cashier at Trader Joe's to look at me and say "Wow. That must have hurt. Your entire arm is missing!" But instead they just look at me like I'm on drugs, look at what I'm buying, then inform me that Think Thin bars are for women.
I've had about a month now to get used to my new life as a single person. And by "adjust" I mean I've been doing this non-stop for a month:
This break-up has been a first for me. Not my first break-up ever, but my first time living with a boyfriend. The first time being with someone who became my family, my way of understanding the world and my daily life. Because I'm not the most experienced in the world of love, I've based most of my understanding of break-ups on movies from the 90s. Mostly, Death Becomes Her, in which two women get dumped and then go totally crazy and turn into zombies. Which is pretty much what I've done. The two women look like this:
Exhibit A (Who bears a striking resemblance to me as a teenager):
Exhibit B (What I look like now):
Since my parents are still married, I have no role models for how to act in a break-up. Thus, I have looked to these ladies from 90s movies who go berzerk, eat too much, then go on awesome diets and get hot bodies. This has been both positive and negative. It's probably not a great idea to base my actions on fictitious characters, but it's better than what I did at first, which was to drive around Los Angeles listening to this song whilst uglycrying:
This became my break-up anthem. There is nothing in the world like lovesick lesbian twins to help you wallow.
Trying to be proactive when you have a broken heart is a difficult endeavor, but one worth striving for. It's hard to know what to do with the sadness that accompanies a break-up. So far, I've used it mostly to lament to my family and friends about how I am going to die alone in a studio apartment in Barstow. And about how my cats will eat the face off my dead corpse after they run out of cat food.
And then something, like, totally funny happened, like, minutes after my relationship ended.
Marriage. Equality.
Yay, right? Gross.
As excited as I was about gays getting married (I have a lesbian sister getting married in September), I also thought the timing was sort of hilarious. Couldn't marriage equality have happened when I wasn't, like, totally dying of mind-numbing heartache? With this in mind,  I penned a diary entry that went as follows:
Dear Diary,
Yesterday I decided I was going to ask my boyfriend to marry me, despite the fact that Gay Marriage wasn't legal. Then he dumped me. Gay marriage became legal the next day. 
Love,
Self
Okay. I didn't really write that (nor did I actually plan on proposing). I don't even have a diary. This is kind of my diary. I literally don't posses the ability to keep anything to myself. Ever. (Which is maybe why I got dumped? Oh god).
I was super stoked for the arrival of marriage equality after years of protesting and gabbing about it, but as my heart imploded, the entirety of my Facebook feed was filled with happy gay couples canoodling and saying (with their eyes) "Yay! We're happy because we're not ALONE (like you)!" Said couples looked like this:
I kind of want to put all of these couples in a heavy steel cage and throw them into the ocean. I don't know if it was the exhilaration of Marriage Equality or what, but it seemed like every gay person I've ever met got engaged in the past few weeks. Also, like every guy I've ever been on a date with (all 4 of them!).
Here is a picture of me checking my Facebook feed for the last few weeks:
It should come as no surprise to anyone who has met me ever that I am the most sensitive person in the universe and thus am totally overreacting to the loss of this relationship. Everyone says time is what really heals break up wounds, but I'm wondering how much time they're talking about. I mean, am I going to look like this by the time my heart heals?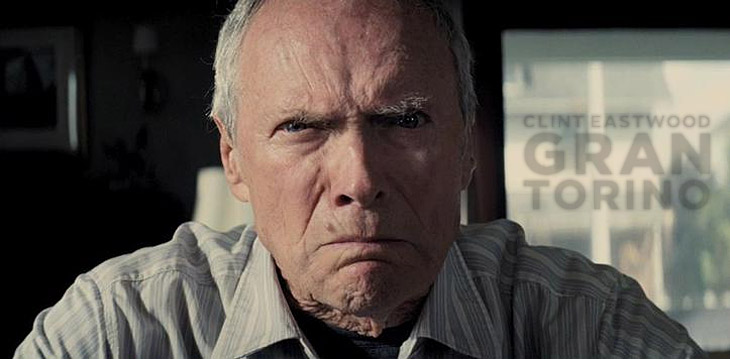 Probably. In the meantime I've taken up a crazy workout routine and dedicated all of my free time to LOLing with my friends and having long drawn out conversations about the meaning of life. And then crying and drinking and then not drinking and staring in the mirror wondering who I am and being like "Are you there God, It's me, Orblogdo."
My boyfriend, er, ex-boyfriend (I can't get used to saying that), moved his stuff out over the weekend. It was something that we both knew needed to happen so we could move on, but that we were still sad about. Each thing he removed, each piece of clothing or flea market treasure we found together, felt like the removal of him from my life. The removal of his clothing left me with tons of storage space in my closets, and I cursed my apartment for having such a wealth of built-in storage to be left empty. The empty spaces left in the closets mirrored the empty spaces left inside me. The trick is to fill those empty voids with wisdom and not with bitterness. I'll be glad if I can figure out how to do that, how to avoid becoming jaded like so many of the older gay men I know, their skins thick, hearts hardened, from years of heartbreak.
One thing I see in the near future is a lot of reorganizing, redecorating, and reimagining the space I shared with my ex. I work with people all the time who hire me to redesign their spaces after a break-up. And now I kind of get it. At times like this design serves a therapeutic function, to show us how to continue living a space that has so many memories. To figure out how we will create new memories and new experiences. Emily did a great story on ideas for post-break-up decorating on her blog today, which I highly recommend for anyone who is recently single. My apartment is going to get a mega makeover. And I'm hoping this makeover will help me move on.
In conclusion, I have no conclusion. I wish I did. I still don't know why I'm writing this. I guess I'm writing it so that anyone else who has ever been dumped or gone through a rough break-up will know that they are not alone. Our ability to care about each other is one of our greatest gifts and one of our greatest burdens. During this time, I've wished I were less sensitive, less sad about losing love. I feel a little lost, like I'm looking around expecting to find my heart somewhere but it's nowhere to be found. It's one of the worst feelings in the world. But I'm glad I experienced love for the last year and a half. Yes, it's sad to lose someone who helped you through each day, who supported and inspired you, who comforted you and helped you see the world in new ways. It sucks to lose somebody who became your family. But I wouldn't give any of it back for anything. I love what I learned from my relationship and I love the experiences I shared with my incredible boyfriend.
Now it's onward and upward. Until that day in 20 years when my cats eat the face off of my dead corpse after I choke on a chicken bone. Alone. By myself.
Love,
Orlando