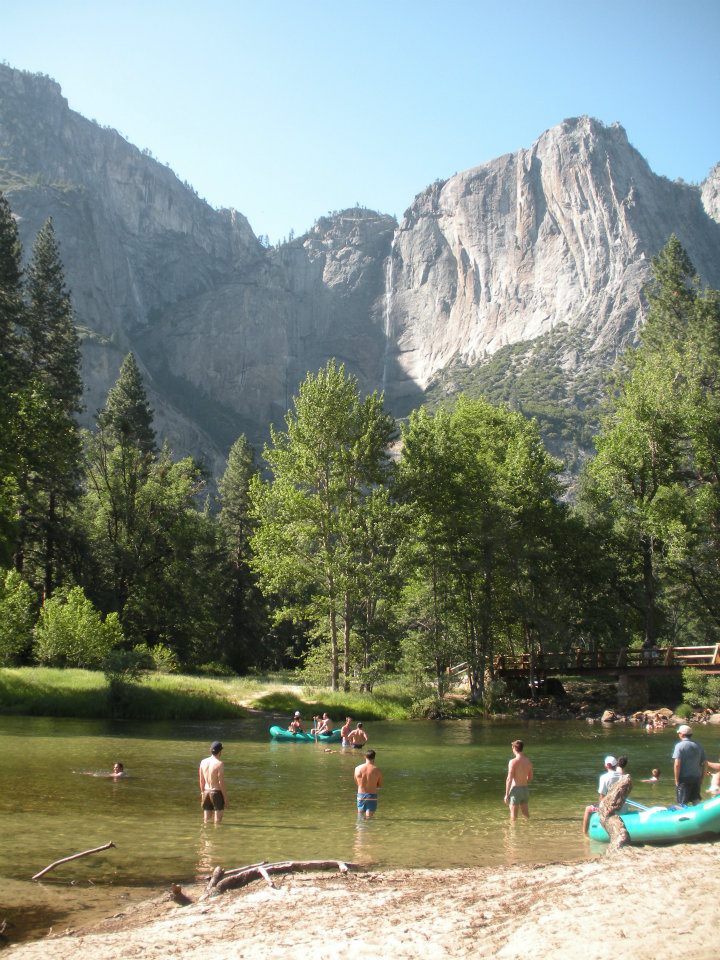 Dear World,
I came out of the closet when I was 15.
At the time, I lived in a house right under this waterfall: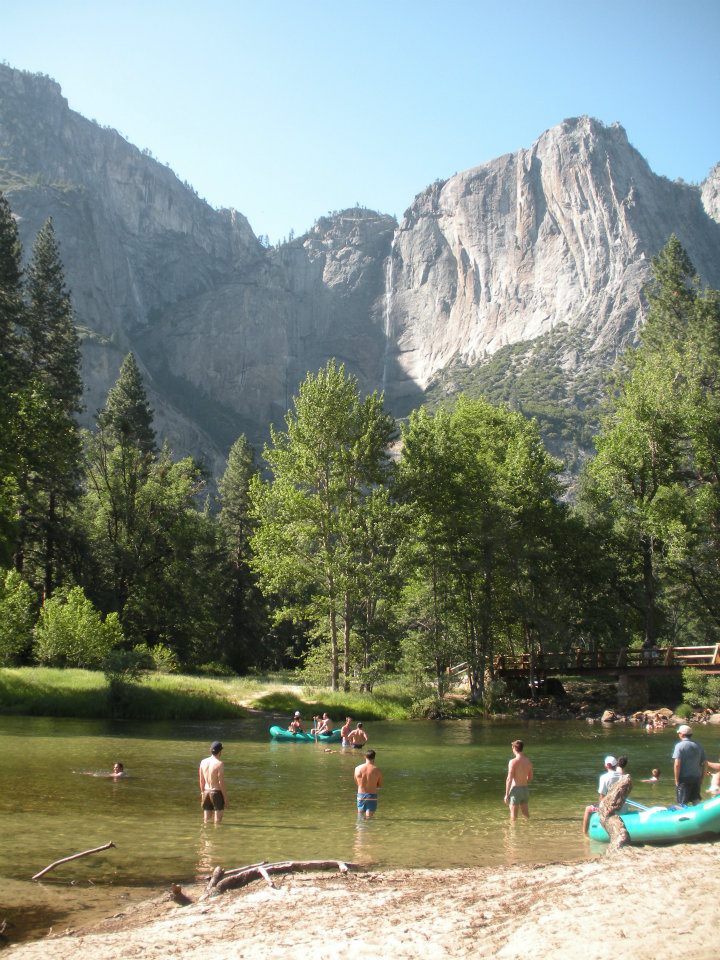 I worked here:
And I went to this gross high school:
I've actually always hated that phrase, "coming out of the closet." It implies you've been lying about something your whole life, when in reality you're just a kid trying to figure out who you are. As much as I resented that term, however, I decided it was important to come out because I thought it would be beneficial for the kids at my isolated high school to know a gay person. I also told everyone I was Jewish for the same reason. Being that I am also partially Latino, I was a one-person diversity parade.
A fun fact about high school students is that they are, for the most part, terrible human beings. The mixture of insecurity and lack of experience cause kids to be horrible to each other, and naturally people who stick out end up receiving the majority of the bullying. Looking back, I'm kind of surprised at how open I was, considering I went to high school in a conservative, predominantly white and Christian community.
When I chose where to go to college, I chose the school furthest away from my hometown. I headed off to Cornell in upstate New York, an idyllic college that felt more like 4 years of sleep away camp than school. Being that Cornell was much more diverse and known to be liberal, I was surprised at how few out gay people I met when I got there. More pressing than the liberal bent of the campus is the preppy desire to be perfect. Thus, a lot of my gay classmates waited until they left that intensely competitive environment to come out of the closet.
And come out they did. A fun fact about Cornell students is that most of them move to New York City upon graduating. They do this to make peace with themselves for having spent the last four years in a tiny town that is constantly under a snow cloud. I moved there too, into a cute little apartment in Chelsea. I'd go out to crazy underground gay bars and for the first time, I started running into some of the guys I knew were gay in college but who were not out because they were in some fraternity or on Student Assembly.
And this is when I started to resent closeted people. Where had all these gay guys been when I was in college? Where had they been when I was in high school for that matter? I found it annoying that in the cut-throat, competitive college environment where it was trendy to be preppy and straight, everyone was. Meanwhile, me and the other dorky gays made up the visible gay community on campus. The closeted guys left it up to us to pave the way for them to come out of the closet in a city filled with gay bars and rainbow flags.
You get the sense when you come out early that you have somehow made it easier for everyone else to do so. This is likely true, as more visible gay people leads to a better understanding of the diversity within the gay community and greater acceptance from straight people. Knowing this makes it easy to resent people for staying in the closet. Another reason to be annoyed by closetedness is that closeted men make terrible partners. Firstly, they decrease the dating pool by not being visible as potential mates. Second, they force you to engage in all sorts of conspiratorial acts to conceal their true identity to those around them. So yeah, closeted people pretty much suck.
I've had a chip on my shoulder about closeted people for a long time. Mainly that I felt they were relying on people like me do their job for them. Their job being to go out into the world and be like "Hey There. I am a huge homosexual and I am also totally okay. Get over it."
I've recently met a few guys who have challenged my ideas about coming out of the closet. These men, who didn't come out until they'd hit their 30s, spent their entire youths clinging to the heteronormative fantasy life they'd always imagined they would have, always had been expected to have. Most gays experience some sort mourning process for the straight life they thought they'd have. Because we live in a society that defines success by our ability to fit into some kind of cookie cutter life (love, marriage, house, babies), it's hard to say goodbye to the idea that you are going to grow up to be a heterosexual. I remember, as a 12-year-old, planning on being gay in college and then turning straight when I graduated. I have no idea how I expected this to happen, but I did. I believe many closeted guys believe in that kind of magical transformation, that if they just try hard enough their life will fit into the mold they want it to.
Most of the closeted guys I've met have had some sort of intense external pressure (or perceived external pressure) to hide themselves. One friend cites his father's constant derogatory slurs about gay people as the reason he's not out to him at age 34. As much as I think he needs to tell his dad so his dad can, like, meet an actual gay person, I understand his hesitation.
Hearing stories like his makes me realize I need to recognize my own privilege. My childhood looked something like this:
I was allowed to wear whatever I wanted. I was allowed to play with whatever I wanted, whether it be a doll or a pile of dirt (I liked both). I wasn't raised to feel weird about any of that. It wasn't until I got older that the other kids policed me on what was "normal." Growing up like this gave me a sense of entitlement about acceptance. I've never understood homophobic people, because to me they just seem backwards and uneducated. I've always felt entitled to acceptance, and written off anyone who didn't approve of my gayness as a bucktooth yokel (to be honest, most of the time they were).
I realize this is not the case with everyone. Some people have family members who are otherwise intelligent human beings that for some reason have a mental blockage against gays. These are the people who are likely to be closeted. And it just doesn't seem fair to be mad at closeted gays who grow up around these types of weirdos.
So how do we deal with our closeted friends? The answer to this one is boring. I think the key here is to wait them out, while showing them that it'll be okay when everyone knows they're gay. Being intolerant about their decision to be closeted just gives them another reason to be alienated from the gay community.
Saying goodbye to the anger we have for those who remained closeted while we were out there being gay, making it okay for them to be gay is an act of liberation. Sure, it's annoying to wait for people to step out of the closet. But as cheesy as it sounds, each person has his own journey. As much as we know it's good for the community to come out, we can't force closet gays to come out. But we can be patient, non-judgmental, and try to understand their reasoning for remaining closeted. Most of us clung to that closet door at sometime or another.
Love,
Orlando
PS: What is your story? When did you come out as a gay? As an ally? As a homophobe? Tell me everything.