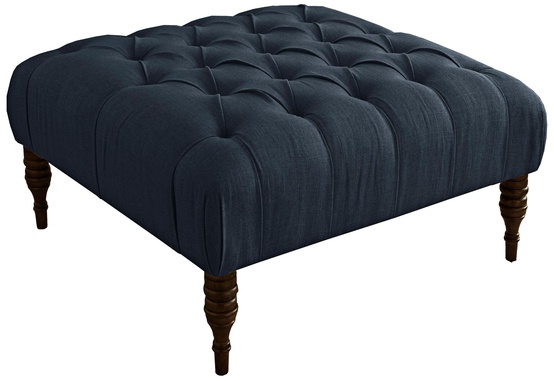 Remember when you sat in this room full of your paintings and it was like 'Oh, my god'? Me neither, but this image shows me everything I've ever wanted in a living space: giant art, the color blue, and girl wearing a hairband. Because it is the dead of winter and we just did all that New Years resoluting, I have change on my mind. Which means that it's time to maniacally makeover my apartment. I lucked out with my glamourous gay Melrose Place apartment building, but there are a few little things missing from my living space.
Here, in no particular order, are the elements I want to add to my apartment, Orlodgedo:
1. Black and White
Is it wrong that I liked the Beetlejuice house more after the crazy artist mom redecorated it? I loved how contrasty it was. And how awesome was that deck she added to the outside. And, if you'll notice, it's all black and white with pops of yellow. LOVE!
America's beloved 80z Interior Design Barbie Kelly Weartsler also loves black and white and her use of it is just genius:
I love the graphic contrast black and white provide, so I bought this rug at Ikea. It's called Rand and it was $299. I've seen these all over the place and that doesn't really bother me because it's such a good option for bringing some 80z contrast into your home. It pairs black and white in a playful, inventive, and thrilling way that hasn't been seen since Michael Jackson's Black or White video.
Nate Berkus (who I see at the gym sometimes because all Gays know each other) used this rug in his delightful New York apartment. It looks kind of like my rug, except his is richpeopletimez and mine is poorpeopletimez (his is by Madeline Weinrib, $2800). And, like Berkus' perplexingly youthful hunkface, it looks oh so good:
2. Gold, Gold, and More Gold
Remember that time in history when all those people in pioneer costumes came to California in buggies and ran around fiending for gold and acting like the drunk robots on the Pirates of the Caribbean ride? Well thank god they did, because gold is the best compliment to black and white.
Currently, my apartment is filled with grey and blue and is in need of more gold and other warm tones. Thus, I need these three things:
Sconces to flank the Japanese screen above the sofa.
Sonneman Palo Satin Brass Adjustable Sconce, $211.
An exciting new chandelier to liven up 2013 dinner parties (sidenote: this is the year of dinner parties, going to restaurants is so 2000's).
Ridiculous Jonathan Adler chandelier for the dining room. $895.
The world's best tray.
Amazing Tray That Rocks My World. $432.
3. A Japanese Screen
Over the weekend my boyfriend and I were sitting quietly, minding our own business, when we came to a shocking, terrifying, and exhilerating conclusion that we both love Japanese screens. Naturally, this lead to us trolling all over Craigslist until we found one, driving three hours, and then quickly putting it up before we had to run to dinner (as a rule Gays run to dinner, it helps them burn off some of the calories they plan on eating later). Here is the screen we found for $90. It's 4′ x 6′ and it gleams in the morning light because it's painted on gold silk.
I plan on framing it and then flanking it with the aforementioned sconces. Here is a detail of how awesome the print is:
Someday, when I feel like spending one gazillion dollars, I am going to buy an uberglamourous screen that looks like this:
Or this one:
4. A New Coffee Table
My coffee table (below) is starting to annoy me.
 Apparently putting your dirty shoes all over ivory upholstery gets it dirty, who knew? So now I want to replace it with something that doesn't mind having coffee poured all over it. Like this one:
Zuo Sojourn Coffee Table, $499.
Or this one?
Zuo Modern Novel Steel Coffee Table, $1520.
Or this one?
Antique Mirror Top Coffee Table, $937.
5. More Color
In an apartment full of neutral and cool tones, it never hurts to add pops of color. Thus, I am obsessed with this circle painting and I want to make my own. Right now.
I still have this painting and I want to put it somewhere, but despite how normal-sized it looks in this photograph, it's enormous and I'm not sure I'll be able to fit it anywhere.
Because I love water, spheres, and the color aqua, I need these prints by Carl Van de Roer.
You too can buy them on 20×200. And you should. Then send them to me.
So there you go. These are the things I need in my lifespace or I will DIE. Because if watching Extreme Makeover: Home Edition taught me anything, it's that material things solve all of life's issues, and if you have kids who are allergic to mold, you should pray that an attractive man with a tan leatherface shows up at your door with a loudspeaker and forces your neighbors to build you a new home for which you can't afford the property taxes. So get to work, America! Let's switch things up!
Love,
Orlando