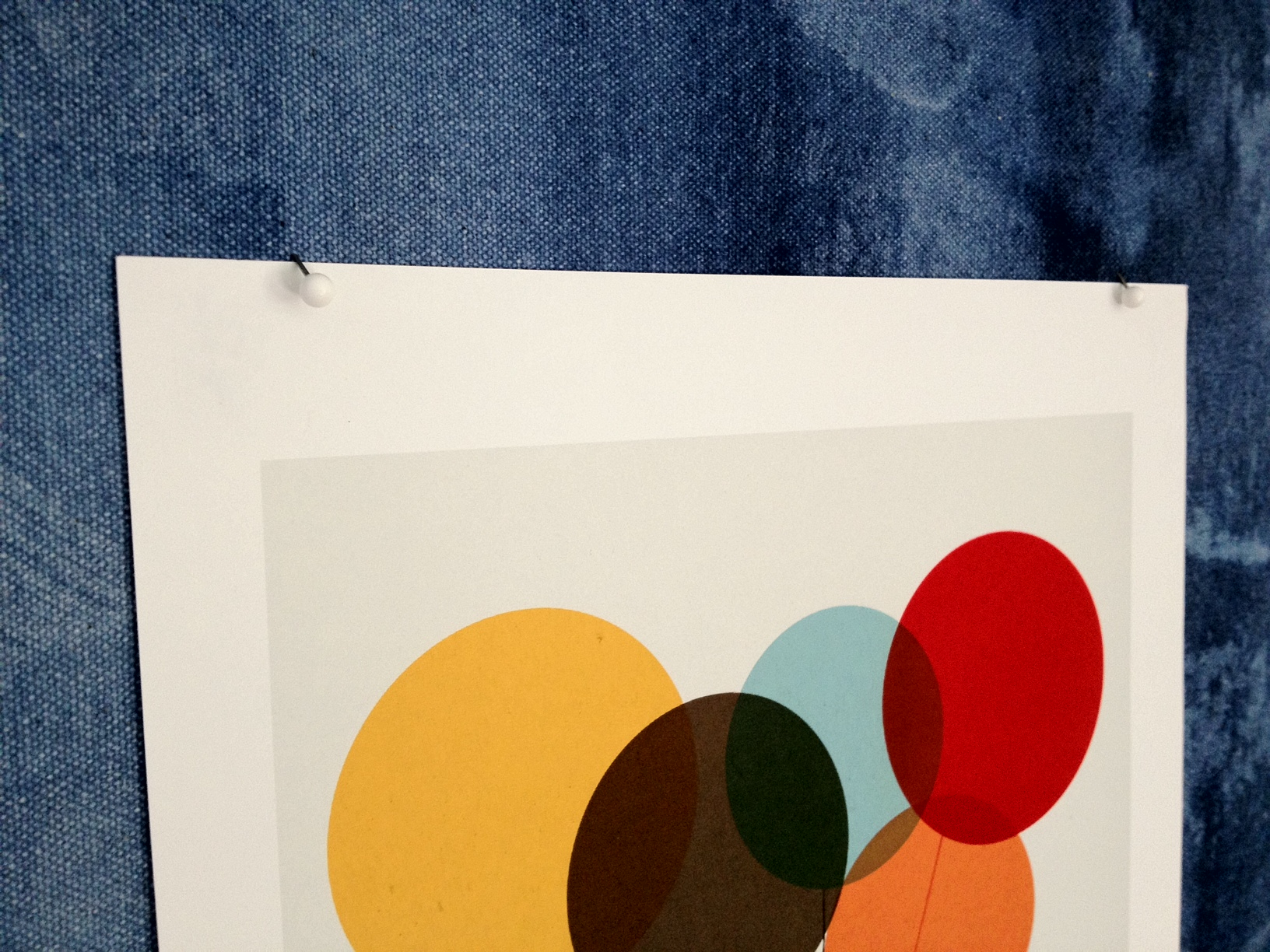 Dear You,
See this painting? I hope so, it's right in front of your face.
But guess what? It's not a painting. It's a bulletin board. Would you like to know how I made it? Me neither. But I'll tell you anyway. First, I went to the art supply store where scary artist sales associate helped me find canvas. It costs about $7 a yard. I got mine from Dick Blick.
I used acrylic paint I had leftover from a previous project. It's a very pretty color of navy blue.
I watered the paint down to give it a tie-dye look. This caused a beautiful watercolor effect, which made me happy.
Now, a word to the wise. Never, under any circumstances, attempt to use this item:
It's a miter box for a saw that I was trying to use to make a frame. And it's the hardest thing in the world to use. I tried to use this one, sweating and crying for 45 minutes before I gave up and went over to my friend's house to have him cut the stupid wood on his chop saw. For the frame of the bulletin board, I used 3/4″ x 3″ pine. And so should you. After cutting the frame I glued the canvas painting onto the bulletin board (which I'd painted blue before in a failed attempt to make it look pretty). I used school glue. Which you can pretty much use for anything.
I mixed the glue with water to thin it down and make an even coat on the bulletin board.
I used wood glue on the back to secure the canvas around the bulletin board.
When everything was dry, I glued the bulletin board into the frame I'd made (I don't really want to talk about how I made the frame because it's boring. Basically just screw four pieces of wood together). To attach the frame to the bulletin board I used wood glue, which is incredibly strong even though it smells just like white glue.
Then, I painted the frame white. With flat house paint. I wanted the look to be more matte, so I didn't use semi-gloss or gloss like I normally would have. Flat paint scuffs up more though, so be ready to maniacally clean if you, too, choose flat paint.
This is what the final product looks like. It's like a painting, but you can pin things to it. If you've ever fantasized about stabbing pins into pieces of art (and who hasn't?), this is the bulletin board for you. My problem with most bulletin boards is that they are ugly and the cork is a gross color. This bulletin board solves all those problems and then some. So are you sold? Are you making yours yet? Hurry!
Here is the bulletin board with a few things on it. The one I made is actually for a client so the things on it aren't mine. It still needs much more stuff on it but I thought it would be weird to fill someone else's bulletin board for them so I left some blank space.
Up close, you can really see how pretty an watery the paint is. Glamour.
And here it is in the office it now calls home.
I hope you all go out and make a bulletin board disguised as a painting now. It's much more interesting than one that just looks like an ugly old bulletin board.
Love,
Orlando