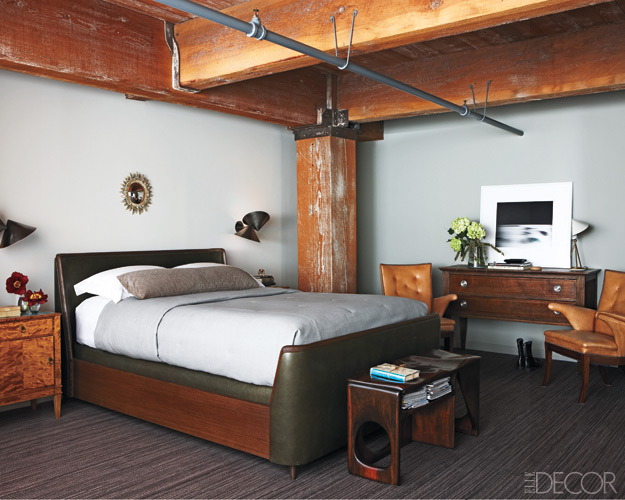 Dear My Bedroom,
I hate you. I'm over you. And I need a change. But for some reason all the bedroom inspiration I'm finding is so feminine. Which is weird because guys like to sleep too. Below are some images of bedrooms I like. Please enjoy them.
I love this one. Look how tiny that mirror is? I can't tell if it's stupid or amazing.
This grey bedding is fun. I think you can get away with dark colors in a sexy, masculine bedroom…
Gimme. All of it. The flag, the cute rug, the jacket.
Emily designed this one for the show. It's still one of my favorites.
This is my favorite picture of a bedroom ever. The bedding is from Dwell. I want to smother my face in it.
I hate plywood, but for some reason it works here.
I want a bicycle. Not to ride, but to look at.
This bedroom reminds me of the snotty kids at camp who whisper racist things to each other in the dining hall. I love it though. Is that bad?
So, Bedroom, you are going to be transformed soon. If it's the last thing I do. And you're going to like it.
Love,
Orlando