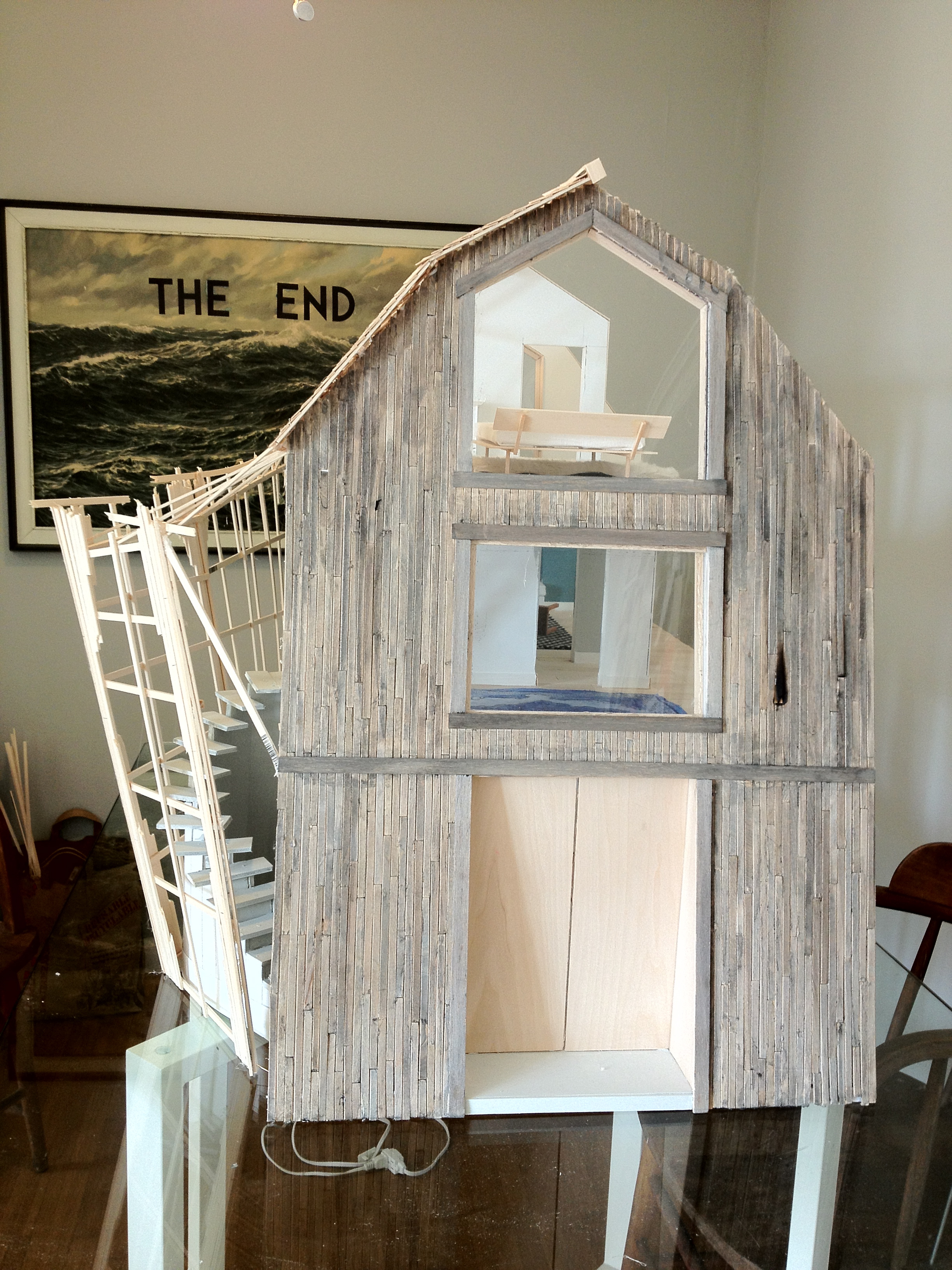 Dear Dollhouse,
This week saw some progress with your backside. A traditional dollhouse is open only in the front, so I'm closing off the backside of my dollhouse with a huge wall of glass disguised to look like the rotting wall of a barn. Right now all the wood on the roof and side of the house is blond, but it's going to go aged grey once I stain it the right color.
The wall is meant to look like it's falling, so I made it angled. The angle makes it look a little unstable, but the whole house is supposed to look decrepit from the outside so I'm okay with that.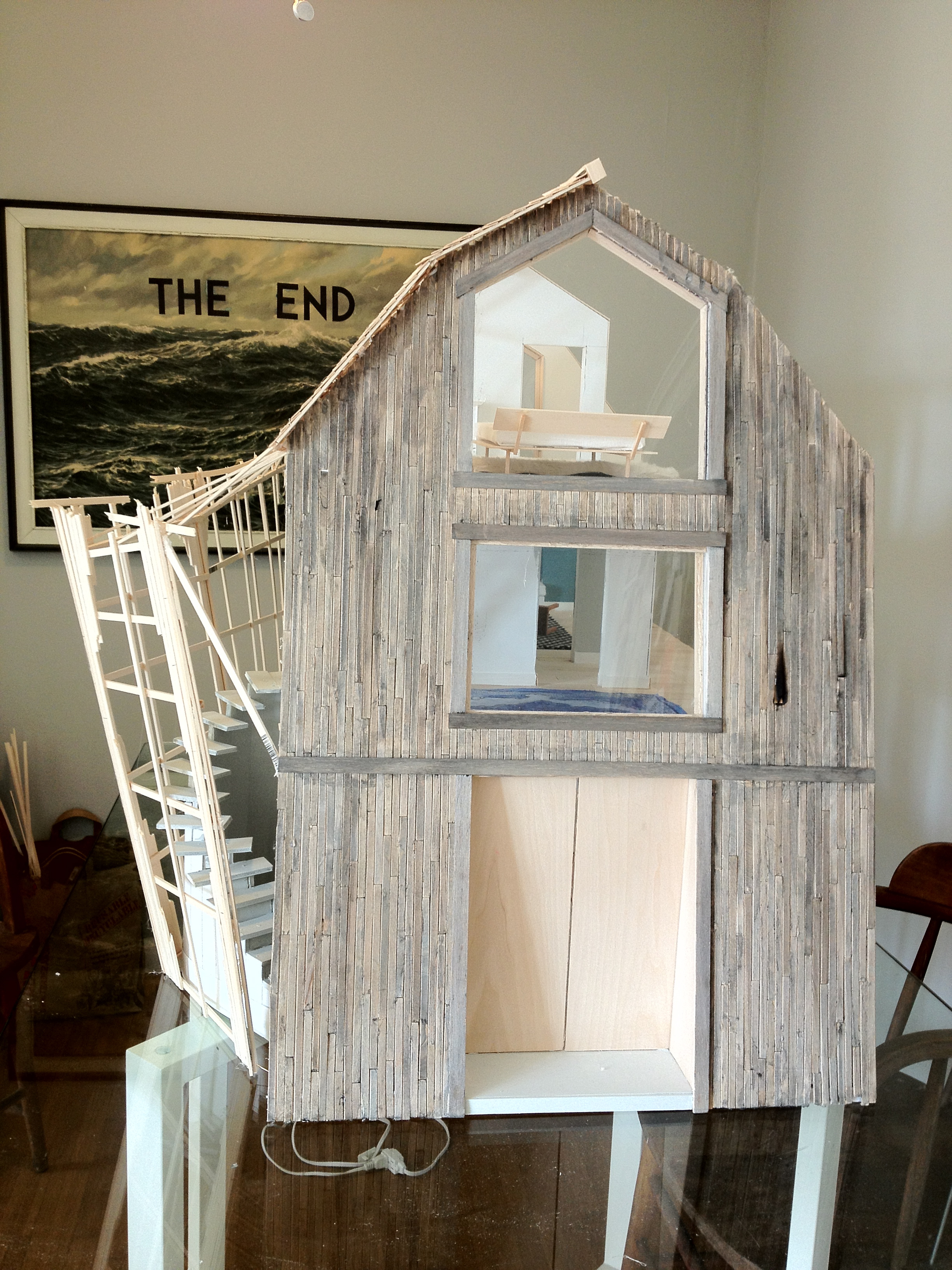 Just as a reminder this was one of the inspiration pics for my barn. I want it to look as gross from the outside as possible so that its inner beauty is what really shines through. I want the whole project to be a thinly-veiled metaphor for how I am more beautiful inside than outside. Oh yeah, and so are you.
Light is the most important part of any residence, so I wanted my barn to have as much glass as possible to let in the most light.
Once I've stained this I think it will look more convincing. Right now it looks extremely fake and modely. Kind of like you.
Don't worry, I'm totally redoing those stairs. Actually, I have to redo a lot of the back of the house. The back wall is detachable so as soon as it's done I'm going to take it off, add the plexiglass, and fix all the things at the back of the house I can't get to right now.
Because doing the backside of the house was so tedious, I decided to reward myself by upholstering the sofa. I used foam core covered in navy linen.
Here it is covered in linen.
I still want to sew the edges of each cushion so it looks more polished (I did that on the built-in window seat I made). I love the color but the thickness of the cushions makes it much more contemporary than I had anticipated. I kind of don't care though because I don't want it to look like a mid-century theme house and I am going to be using a lot of mini-mid-century furniture.
That's all for dollhousing this week. All I have to do now is stain the back of the house, add the plexi, paint each room, and build furniture for the entire place. I should be done around 2015.
Love,
Orlando