By Contributing Food Editor Jared Levan

Dear Meatless Monday Lovers,
Like you, I occasionally dabble in vegetarianism. Not out of respect for the animal–though I respect those who live and eat by that philosophy–but because, sometimes, I just want to.
And because I truly feel that vegetarian cuisine doesn't have to be as boring as everyone thinks it is, my hat goes off to you, Mr. Yotam Ottolenghi (pictured above). While he's not a practicing vegetarian, he does manage to create delicious recipes that could make you want to quit meat.
Originally from Israel, Ottolenghi now graces the UK with a weekly column called The New Vegetarian as well as amazing cuisine at his many restaurants. The food philosophy he follows, and teaches, is quite simple…
Everything is made from scratch.
Every ingredient is bought raw.
Use local products, whenever possible.
Only cook food you'd eat yourself.
Cook to feed and to share.
No coloring or preservatives.
No freezing.
No prolonged refrigeration.
Beetroot & Avocado Salad

"One-Pan Wonder"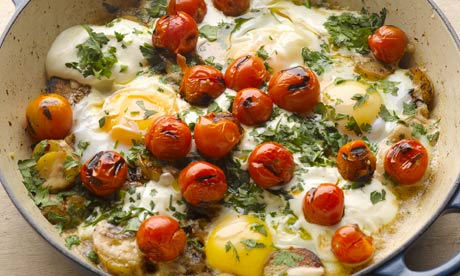 Aubergine Cheesecake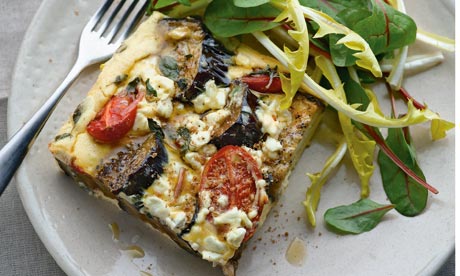 Black Pepper Tofu

Pea & Leek Soup with Basil Oil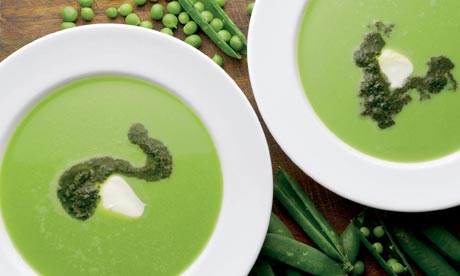 Late Winter Salad with Blood Orange & Anchovy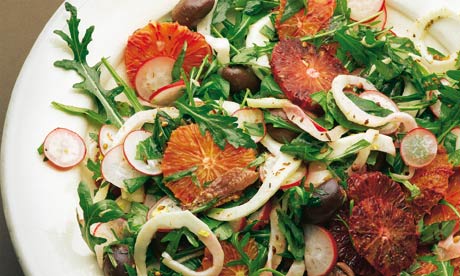 Raw Brussels Sprouts with Oyster Mushrooms & Quail Egg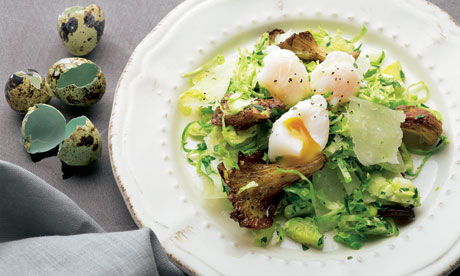 **Photos courtesy of The Guardian UK
My sister Adrienne lives by these recipes, and she's got quite the discerning taste–much like her brother. Try them yourselves, and the next time you venture across the pond to the UK, make an effort to visit one of these great cookshops.
Love,
Jared