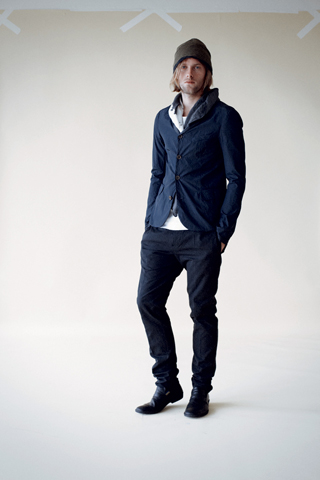 Dear Fashion World,
I go through phases with fashion. Sometimes, I'm preppy. Sometimes, I'm casual. And sometimes I want to dress like a crazy misunderstood artist. Right now I'm feeling a strong attraction to anything casual or hippie-inspired. I just want to put on some comfortable, soft, flowing clothing with a lot of layers and sit at a coffee shop talking about my feelings to anyone who will listen.
The following looks are from Diesel Black Gold.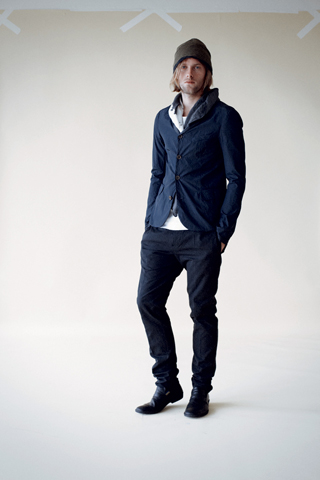 For more Diesel Black Gold looks go here.
These three exciting ensembles are from Acne. These looks incorporate one small hippie nod (the strap sandal) into an otherwise completely fitted, modern, urban look. Combining styles never hurt anyone.
I've always been a fan of shorter shorts on guys.
Remember when bicycle shorts were popular in the 90s? This guy is bringing it back. Thanks, Model.
This guy looks like a cynical art critic on his way to tear apart a new art exhibition. And I like that.
View more Acne looks here.
The most impressive selection of hippie looks comes from Rogan, which is a New York brand headed by a dude from Colorado. You can definitely see the outdoor, mountain influence in his work.
This guy looks like he is about to paint something on a canvas. And then cry about it.
Ugh! This guy is SO aloof! I'm so jealous.
I love this weird hooded shirt thing. Hay!
A pop of color is always welcome in my wardrobe. And my house!
"I'm so bored I couldn't even bother to move my hair out of my eyes."
Me: "I love you."
Model: "I'm straight."
Me: "I was talking to the sweater."
This graphic leather necklace makes me want to go to a concert and dance to "We Are Young" by Fun (video below).
For more Rogan looks go here.
"We Are Young" by Fun
Sometimes it's hard for me to get dressed because I have such a schizophrenic fashion sense. But I know one thing for sure. I love me some hippie style, draping garments, and strappy sandals.
Love,
Orlando
PS: All images courtesy of Style.com