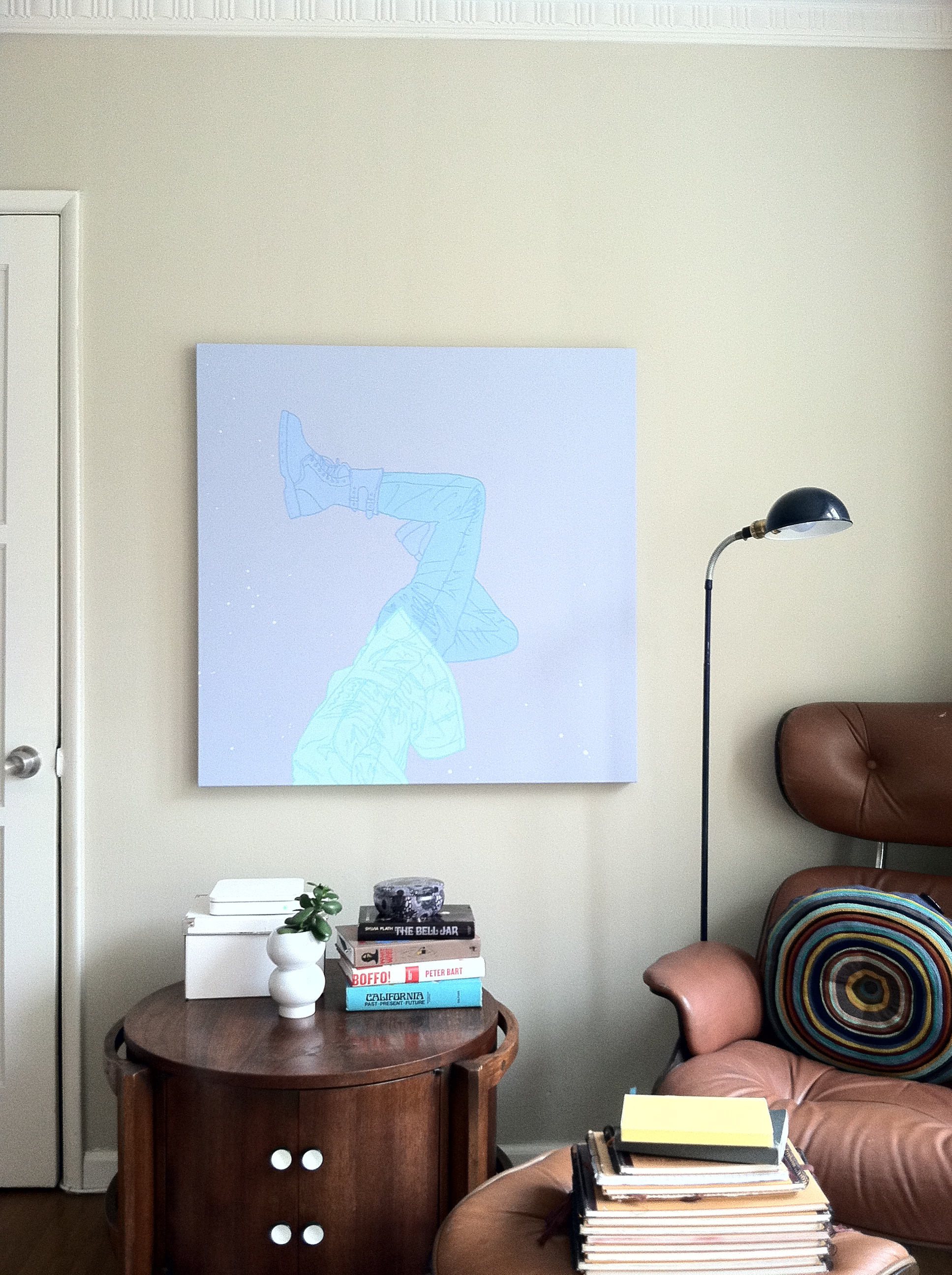 Dear Apartment,
You know, every once in a while it's a good idea to freshen things up. Lately I've been noticing that every single thing that surrounds me is vintage. Which is great. I love vintage pieces because they are so much more interesting than new, mass manufactured furniture. But I think it's good to have a balance of old and new so my place doesn't look like it belongs to a grandpa (not that I have anything against grandpas, I love mine). Thus, I decided to add something new to my living room. Here's what it looked like before I changed the wall color and added a new sideboard table.
This is the piece I chose to freshen things up. It's Torsby from Ikea and it costs #299.
This is what Torsby looks like in his new home. Yay!
I accessorized the tabletop with a bunch of plants and a vintage mercury glass lamp. I think it's important to use vintage accessories if have a piece as new and modern as this one. They balance each other out nicely. Kind of like Melanie Griffith's plastic surgery face is balanced out nicely by the natural, rugged handsomeness of her husband Antonio Banderas. Yeah, just like that.
I found this bird candle holder at Goodwill for $4.99. I love him so much. His beak was broken off when I adopted him but I made him a new beak by sharpening a small dowel with a pencil sharpener and supergluing it to his face. All better!
You know I'm a sucker for succulents, especially since these have a lavender hue to them that is reflected in the periwinkle blue in the painting.
This sculpture was made by a family friend named Suzanne French, who is a sculptor/potter I've known my whole life. She makes really cool ceramic sculptures, many of them taller than you are and totally glamorous. My mother bought me this one for Christmas.
My plan is to use this new sideboard as media storage when I buy the enormous television I want to buy soon. Then I will never leave my living room again. Then I will become obese like that obese lady in "What's Eating Gilbert Grape." Then I will die alone. Oh my god what have I done?
Love,
Orlando