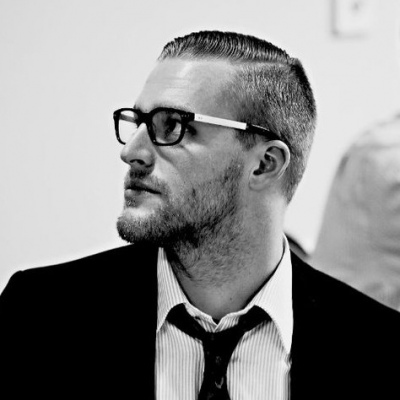 By Contributing Food Editor Jared Levan
Dear New Years Party People,
There are few occasions quite like New Year's Eve and whether you're staying in for the night this Saturday or hitting the town, there are plenty of reasons to celebrate a year gone by. After all, 2011 brought us so many great things…Before we get started, there's one I'd like you to remember. Not all bottles are created equal, so before you hit up the holiday party circuit–and we know you will be–here are some basics you should know.
Once you've successfully reached the "sparkling wine" section of any wine store, you're undoubtedly going to find two things: champagne and everything else. 'Everything else' being collectively referred to as sparkling wine. So what the hell's the difference?
Well, only wines made using the traditional French method–called la méthode champenoise–in the historic region of Champagne, France can legally be called "champagne." This seemingly pointless name game doesn't stop the rest of the world from bottling their own, however; the spaniards call them cava, the germans, sekt; the italians: prosecco or spumanti. It's all just semantics, really and nothing more.
Some like their wines dry as a bone, others, not so much. That being said, keep your eyes peeled for some of the following terms to help you find for the perfect bottle for this weekend's end-of-year toast:
Extra Brut: 0-6 grams sugar
Brut: 0-12 grams sugar
Extra Dry, Extra Sec or Extra Seco: 12-17 grams sugar
Dry, Sec or Seco: 17-32 grams sugar
Demi-sec or Semi-seco: 32-50 grams sugar
Doux, Sweet or Dulce: 50+ grams sugar
*As you'd expect, the higher the sugar content, the sweeter the sparkling wine
Most sparkling wines should be served around 40 degrees F…which means if you serve it directly out of the ice bucket this weekend, you're good to go. Simply serve as a toast when the clock strikes midnight, then again…why not raise the bar and serve it with food? It's really not as hard as you may think…but just in case you've got no clue where to start, here are some suggestions.
Extra brut or Brut champagne: As any Frenchmen would attest "authentic" champagne should only be paired with French cuisine, but that doesn't mean you need to whip out your copy of Julia Child's Mastering the Art of French Cooking to enjoy it…well not unless you want to. Instead, try pairing with some French cheeses, like a runny epoisses or a nutty comté to compliment the hints of vanilla and cream you get from the champagne.
Prosecco: Served before dinner, apertif-style, this sparkling wine will whet your palate and make you hungry for all the yummy food to come. It's also great for making the perfect mimosa (add orange juice) and bellini (add peach, mango or pear nectar). If you've got leftovers in the morning, host your own New Year's Day boozy brunch–no point wasting.
Sparkling Red Wine: You may consider these a rarity, but you'd be surprised at how many different types your local wine shop may carry. With intense aromatics of red berries like strawberry and raspberry, this colorful bubbly will go great with desserts like  traditional English trifle pudding or chocolate. Mmm, chocolate.
Love,
Jared