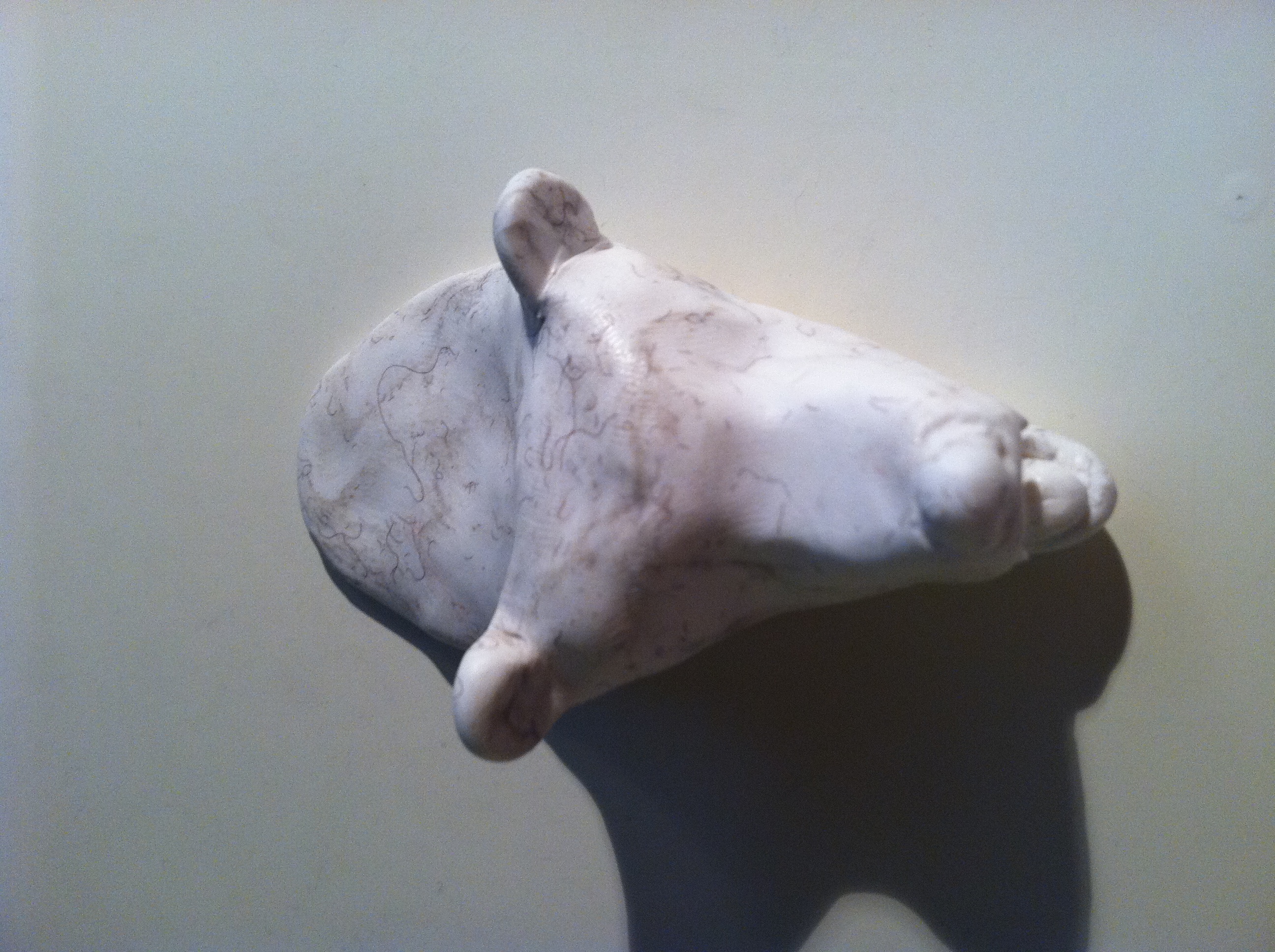 Dear Dollhousers,
Something totally awesome happened this week. Emily and I were just hanging out, going about our business of designing houses for dolls and houses for people, when we got a package from Janet Blair (reader, designer, dollhouser) in North Carolina filled with awesome dollhouse furniture.
In the box was this awesome rug. I think I am going to dye it somehow or color it in. I think it's pretty as it but I like the idea of making it more colorful.
This little dresser (for the kids' room) is adorable. I think I am going to lacquer it a fun color. Perhaps red.
I added a stair-ladder to connect the second and third floors. It's a bit casual but I thought it would make a pretty graphic against the back wall. I hope the doll family that moves in doesn't mind how steep it is. I'm also experimenting with texturing the walls a bit. I don't want them to look gross 80z style but I do want them to look like they are made of plaster, not paper.
These are the front doors. I added the hardware yesterday. But I think I'm going to stain them darker or paint them a color. The hardware is from the fabric store. They are for belts or something.
These awesome chairs came from Janet too. I am going to use them as king chairs and then make something cute (out of wire perhaps) for the rest of my dining seating. I made this super long dining table which I am going to stain dark grey. Super simple. It has a pretty grain on the top but I forgot to take a picture. Sorrlz.
Here is some of the baseboards I added .
Then I painted them all white. I think my whole house is going to be white because I'm planning a kick ass art collection. I might paint some of the rooms a color, but I haven't made up my mind yet…
Ok, so onto the most exciting thing to happen since the last most exciting thing to happen. This week I made my bearskin rug. Now, just a little sidenote that I don't know if I actually approve of real bear rugs, but I just had to have one for my barn. So don't go out killing a bear to put him in your house.
I made the head out of Fimo. That's the clay that you bake in the oven. Mine got all sorts of bear hair in it but I sort of didn't care because I knew I was going to paint it.
After I baked the head I painted it and covered it in fuzz. It's going to go next to the fireplace upstairs.
So that's where I am in dollhouse land. I feel like I still have a TON of work to do. And honestly I am kind of sick of building the house and want to get on to decorating it. But all in due time…
Love,
Orlando