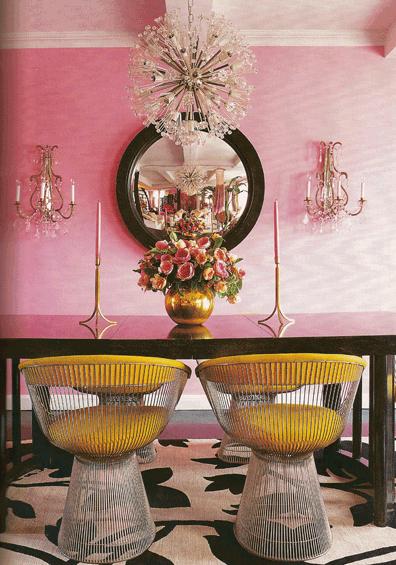 Dear Mirrors,
I like it when you are circular in shape. I think it's because I have so much rectangular art in my apartment. I've just been dying for some curves. Also, my name starts with "O" and I like things that look like "O"s. Here are some adorable examples of "O" mirrors I found.
O God: the mirror. Double O God: the chairs!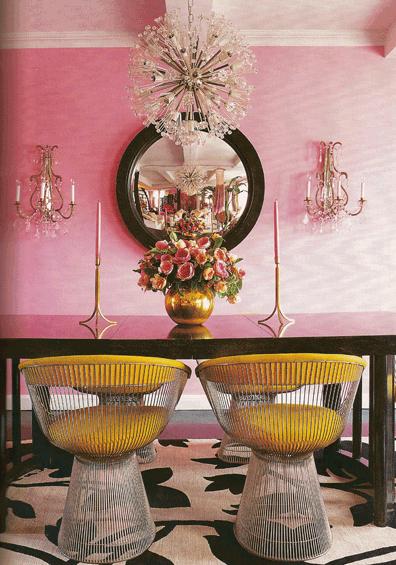 I think you can get away with a simple circular mirror like this it's right next to a complicated art wall. Sometimes I feel like I'm a complicated art wall.
I'm not a huge fan of what's going on in this room, except for the piano and the giant O mirror.
These mirrors with the hanger are adorable. I think it makes them look more sturdy somehow because you can see what's holding them up. Which will make you feel secure, even if everything else in your life is totally out of control and filled with stress.
These mirrors are crazypants, and those ruffle curtain things are strictly for Ladies, but I still love this room.
"Hay Giant Octagon Mirror! Come on over and hang out with us!" – Sofa & Wallpaper
I love how simple/graphic this O mirror is.
I wanna jump into that egg bathtub next to that O mirror. Then, after I'm finished with my bath, I will go over to that armoire and push it against the wall. Furniture placed in corners diagonally is one of my major pet peeves.
Mirror: "We are all alone!"
Other Mirror: "No we're not, Table is here to support us!"
Mirror: "We used to date, I can't stand him anymore."
Hay O mirror! What'cha doing all the way over there?
This mirror is placed just high enough that you wont have to stare at yourself chowing down at dinner time. Phew!
Again with the cute hanging apparatus.
Look how tiny that bench looks next to that HUGE mirror and vase?
Finally, because I love me some Martha, here's a cool DIY mirror she had in the mag a few months back.
I'm totally going to make this. I have the circle mirror but just need to go get the rope. A little nautical flair never hurt no one!
I hope you've enjoyed all these circle mirrors. I want all of them.
Love,
"O"Lando