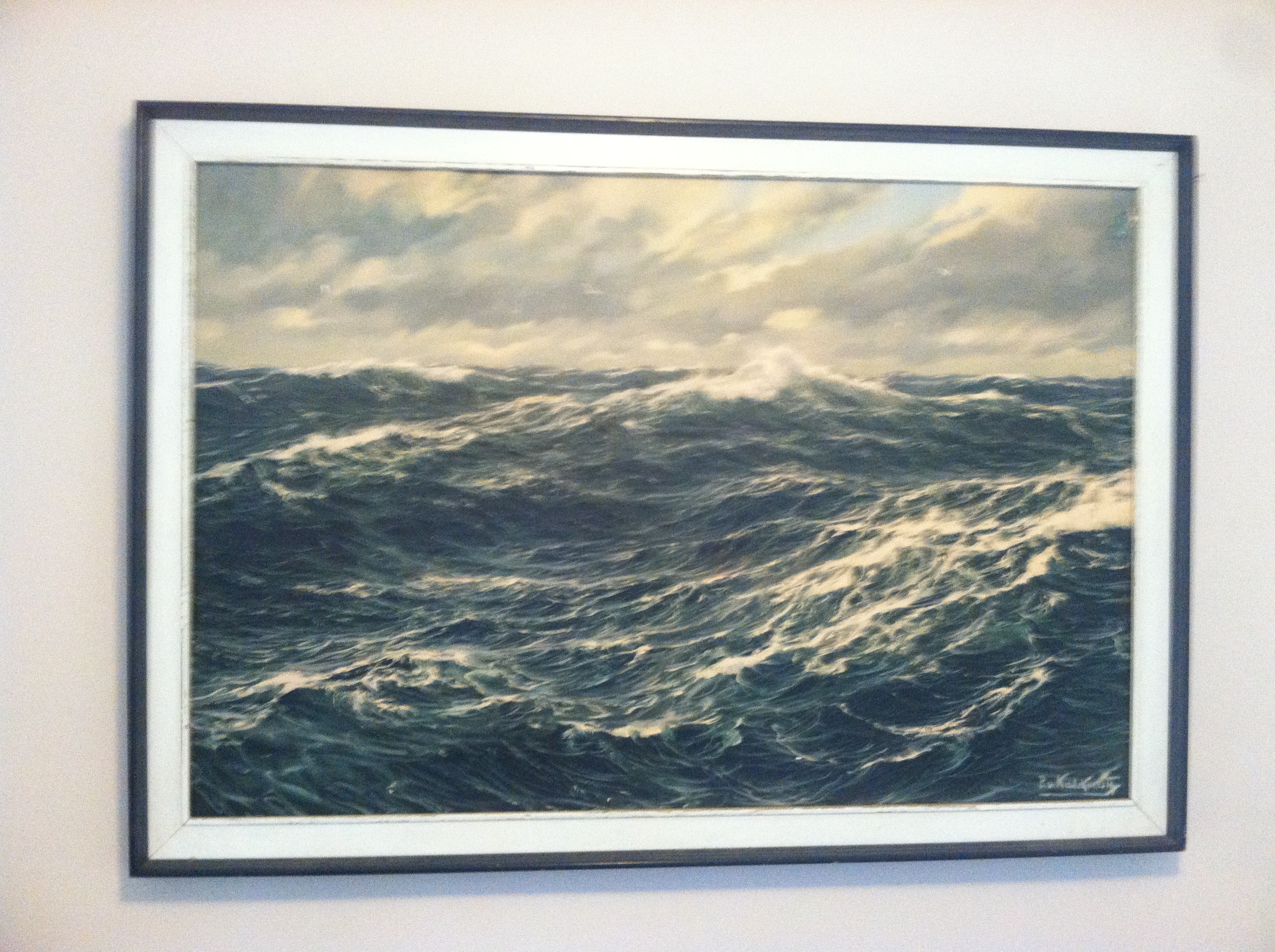 Dear DIY Diary,
I bought an awesome, yet stupid, painting at a thrift store recently and I was looking for a way to make it more challenging. I knew I wanted to add text but didn't really want to invest the time in painting it so I decided to use vinyl lettering.
Here is what the painting looked like sans text: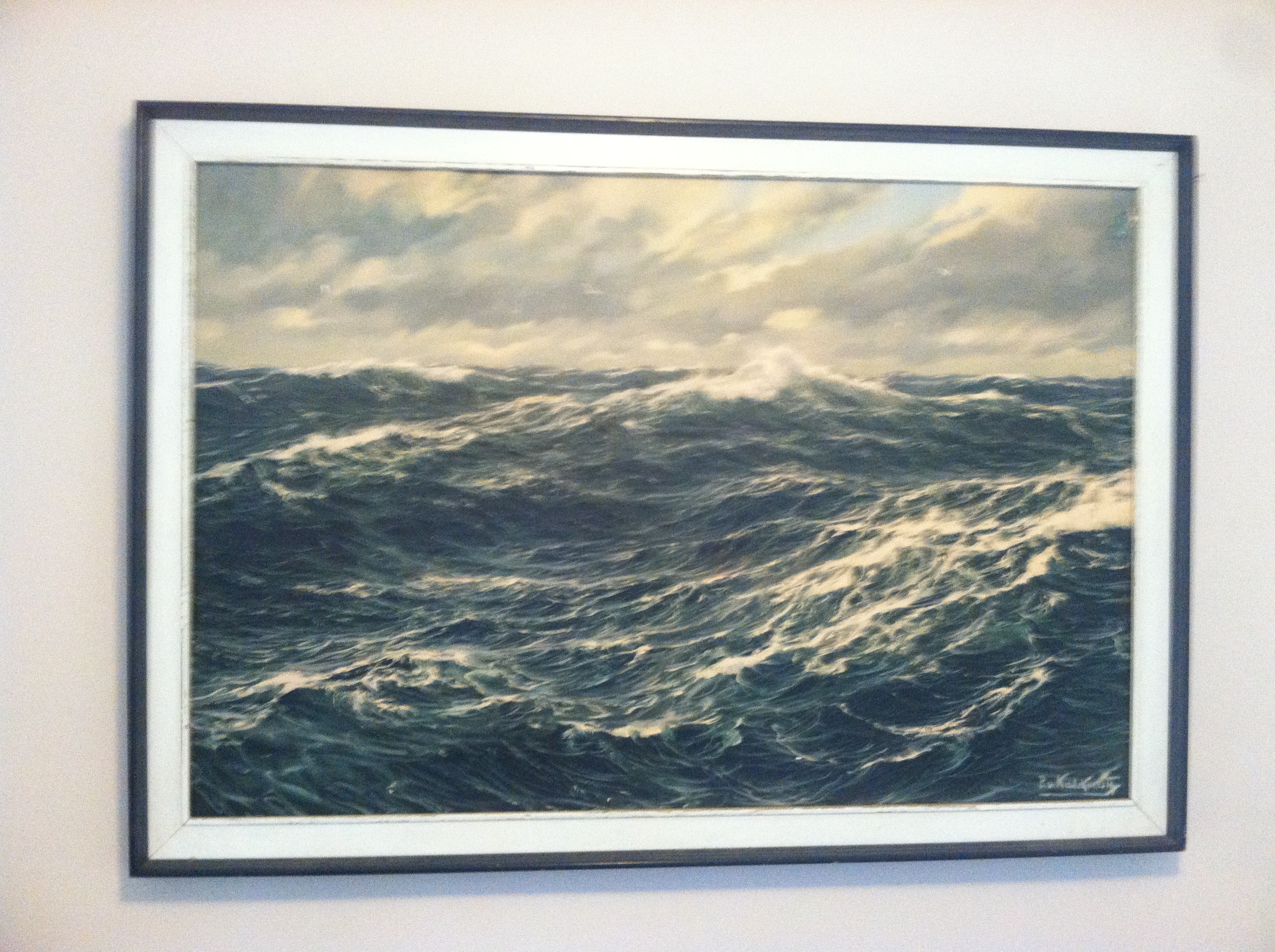 Here are the letters I bought from Koonz Hardware in West Hollywood. If you live anywhere near Los Angeles and you love old timey hardware stores, you have to check out Koonz. It's totally awesome.
And here's the text I added, which changed the painting from cheesy coastal tourist town art to something more intriguing.
Anyway, feel free to steal this idea. Buy a dumb painting for $20, get some stickers, and write something wacky on it. It's a great conversation starter (which is why I hung mine in the dining room).
Glamour.
Love,
Orlando