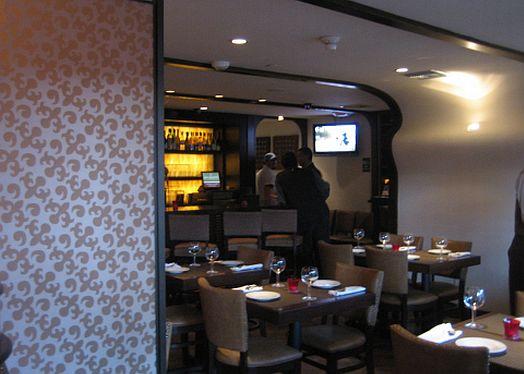 Dear Green Street Tavern,
Emily and I have a tradition that we visit you after every Rose Bowl Flea Market. Or any other time we are shopping in Pasadena (which is surprisingly frequent – Pasadena is home to a ton of awesome vintage stores). We love this restaurant because it is quite and secluded (unless it's Mother's Day, in which case BEWARE). Recently I noticed how awesome your banquet room is. I love the beautiful curved walls covered in illuminated patterns. Someday, when I'm a respectable homeowner, I'll do something glamorous and warm like this:
Well done and totally gorgeous.
Love,
Orlando