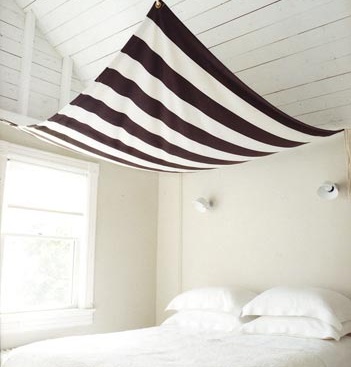 Dear Diary,
This week, Emily and I are busy prepping for a bedroom makeover next week. It's for the adorable April Bowlby, for those of you "Drop Dead Diva" fans out there. All this bedroom researching has me thinking about my own bedroom (I'm in desperate need of a new duvet cover). It's hard t find bedding that is masculine enough for a dude's apartment. Most of it is all flowery and obnoxious. Thus, I tend to fall back on stripes. Anyone who knows me knows I love stripes. While simple, stripes are so beautiful: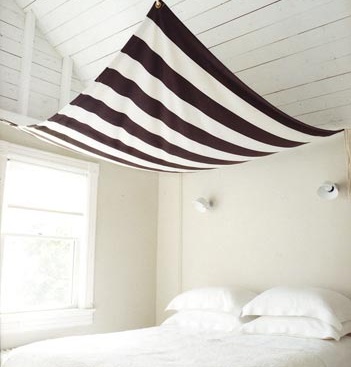 Now, onto the the duvet covers I was happy to discover. With my lover. And his mother.
This one has a much more vintage/aged feel. Not as graphic as some of the other stripes but I like it. $99 from Pottery Barn.

These are super cheap. $29.88. From amazon.com. Can't beat the price, even if they disintegrate upon being unwrapped.
This set is not cheap. $280. But I'm sure the quality is worth the price. By Dwell Studio.
A designer friend of mine recently bought this one. $69. From West Elm.
I love a good nautical stripe. This one is from Pottery Barn for $149.
So now that I've found all these I'm going to buy all of them and change my duvet every day. I don't have a stripe addiction or anything. I'm fine. GET AWAY FROM ME AND LET ME LIVE MY LIFE!!!
Love,
Orlando